When you try to connect TestRail to Trelica you will be asked for a web address, username and API key. This article shows you how to find and create an API key.
---
To integrate with Trelica you will need a Trelica account. If you don't have one then please contact us through our website to get set-up.
You must be an administrator of your TestRail instance in order to connect with Trelica.
As an administrator, you may have received an invitation from someone in your IT team asking you to connect TestRail to Trelica.
Log in to TestRail and navigate to Administration > Site Settings > API to enable TestRail's API.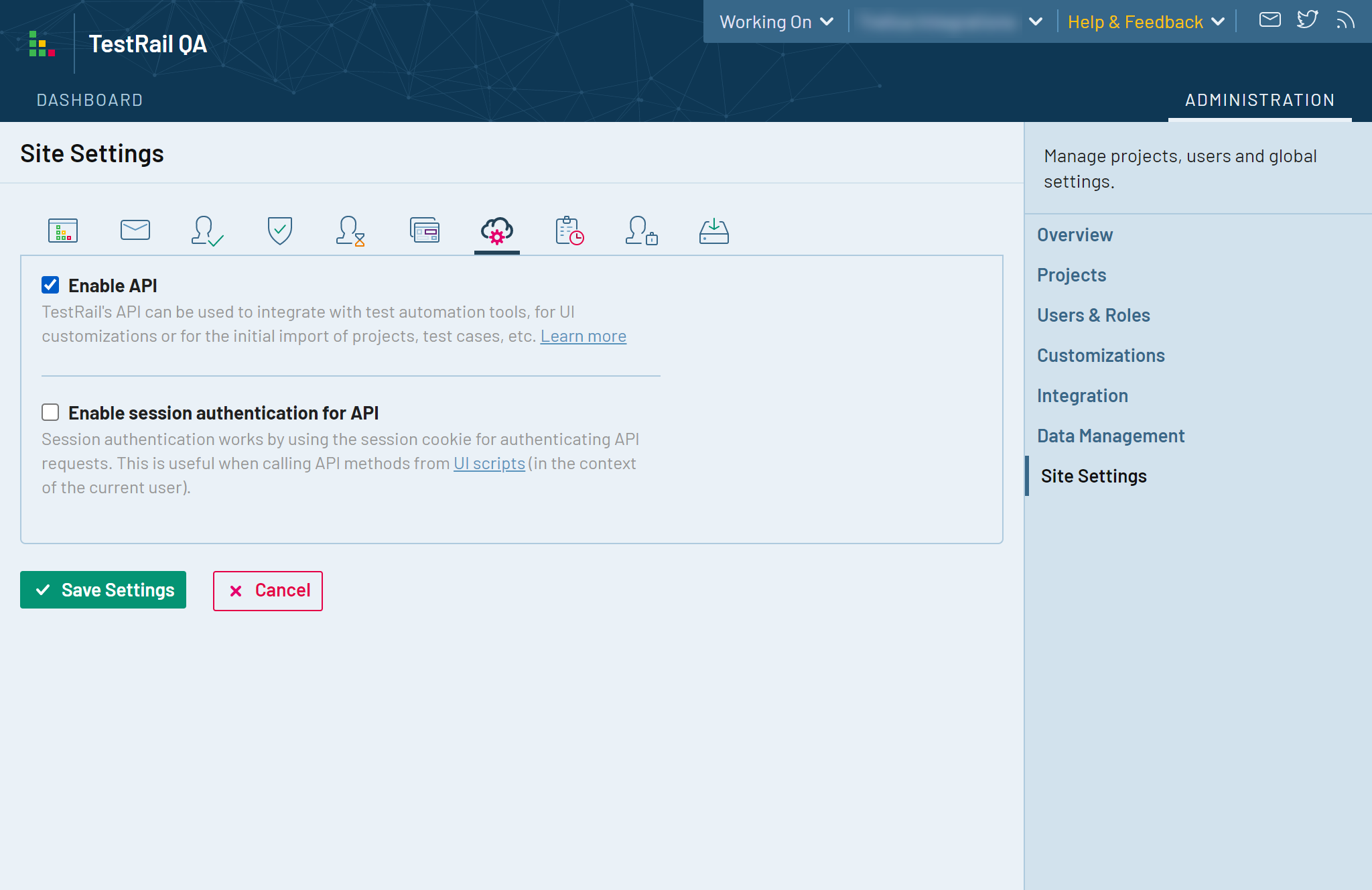 Check Enable API if it is not already enabled, and remember to click Save Settings after.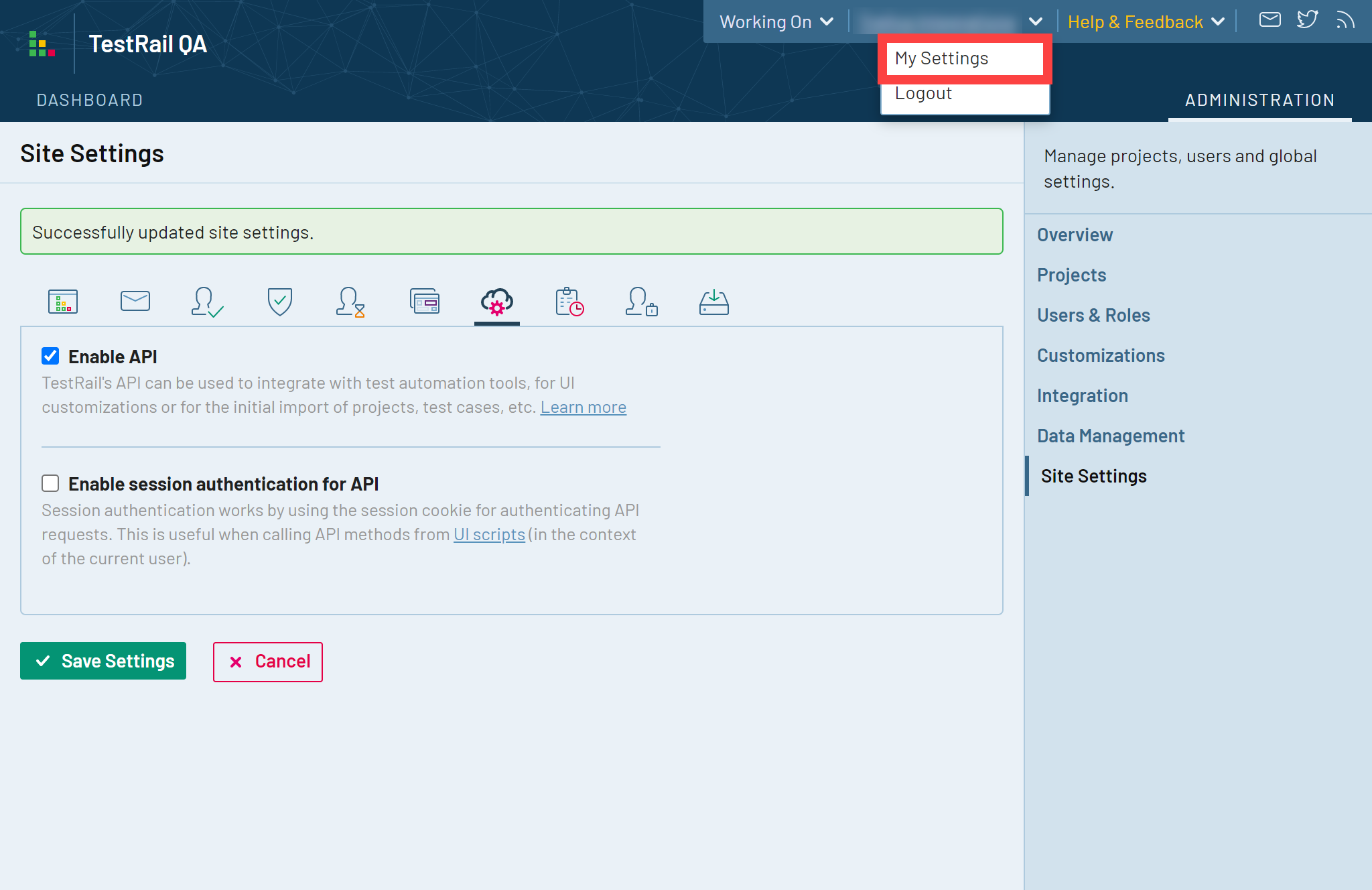 Navigate to My Settings > API Keys and click Add Key.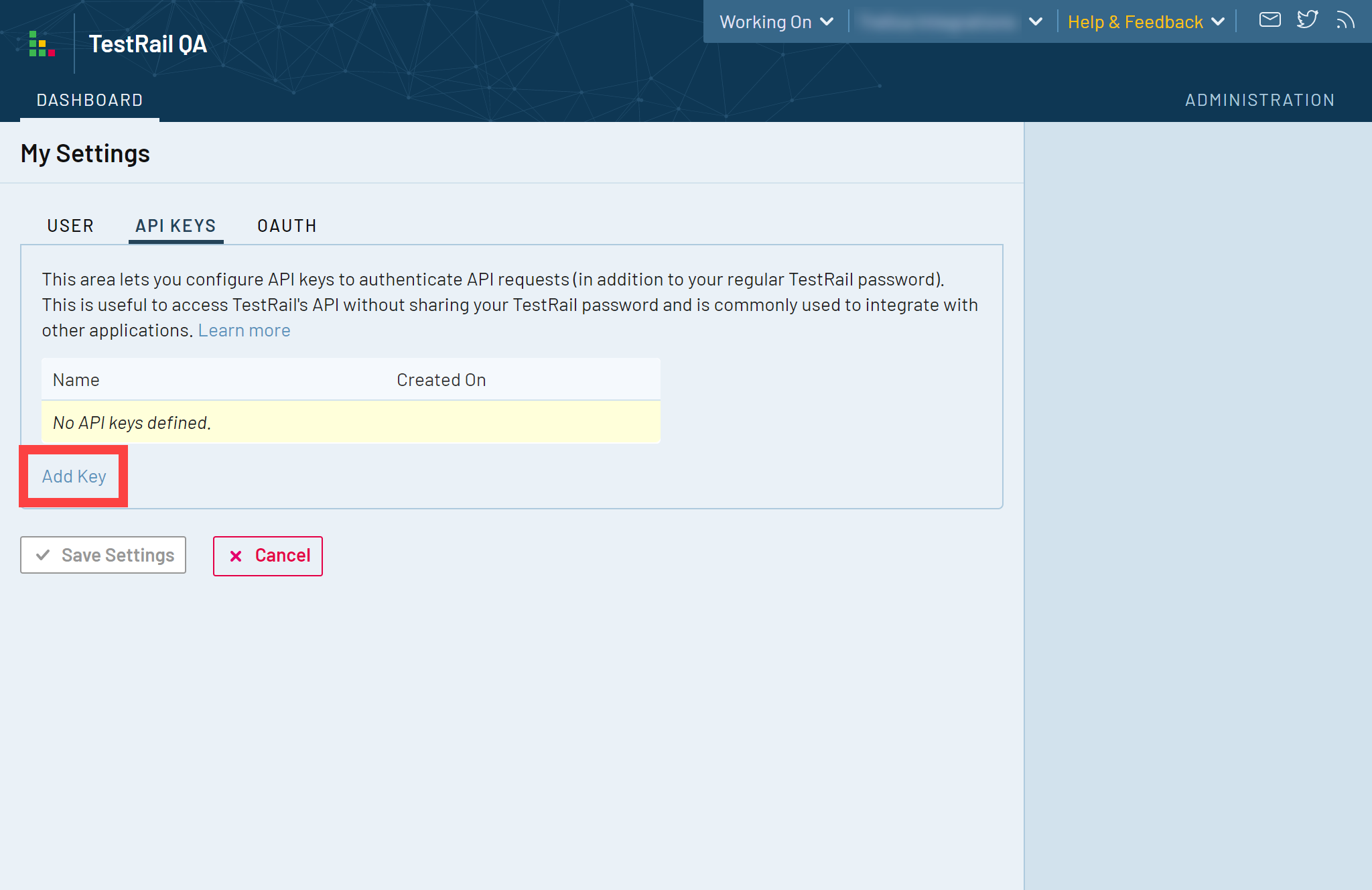 Enter a name for the API key, e.g. Trelica.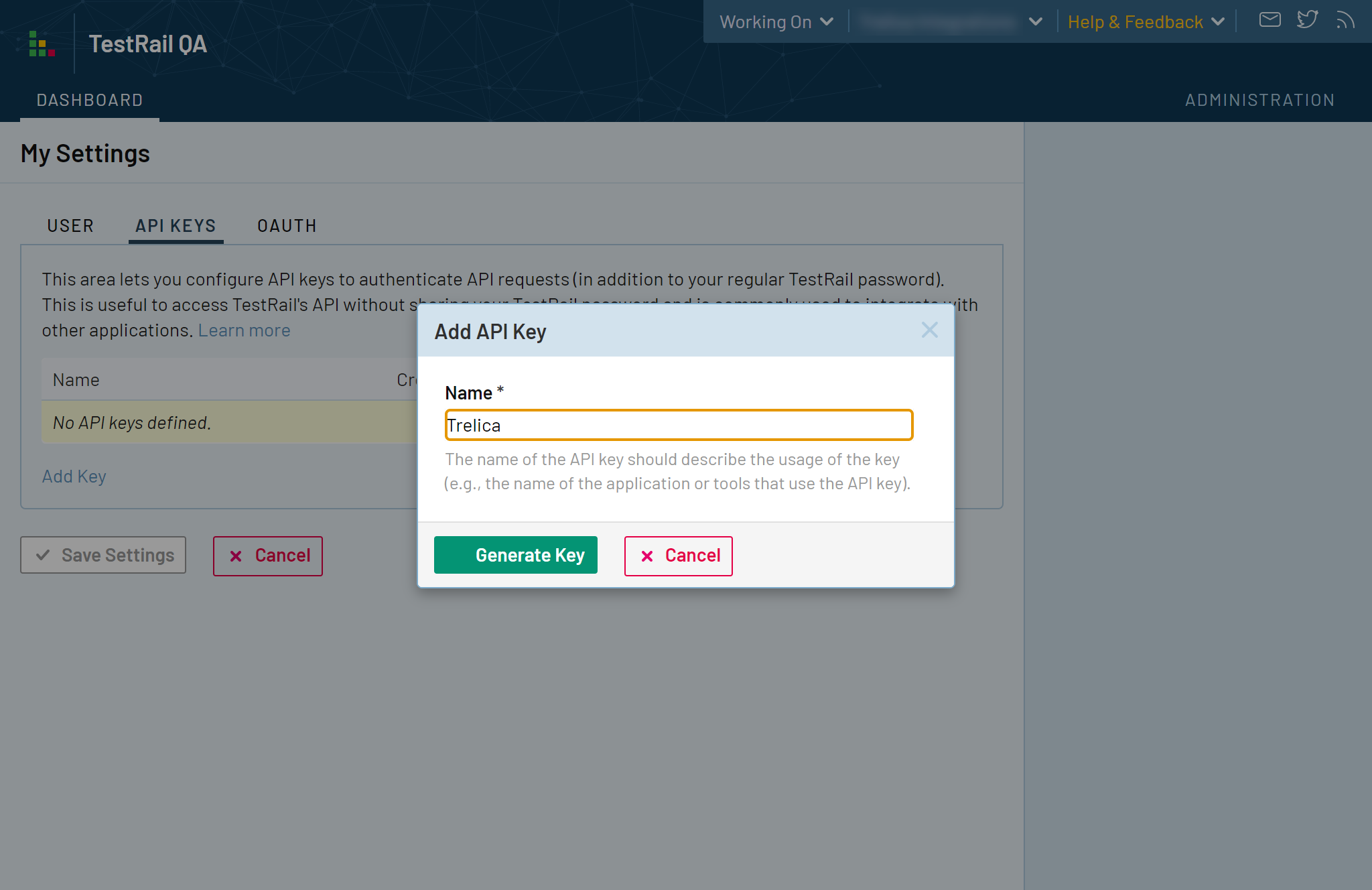 Click Generate Key and copy the API key to a safe place so that it can be used when connecting TestRail to Trelica.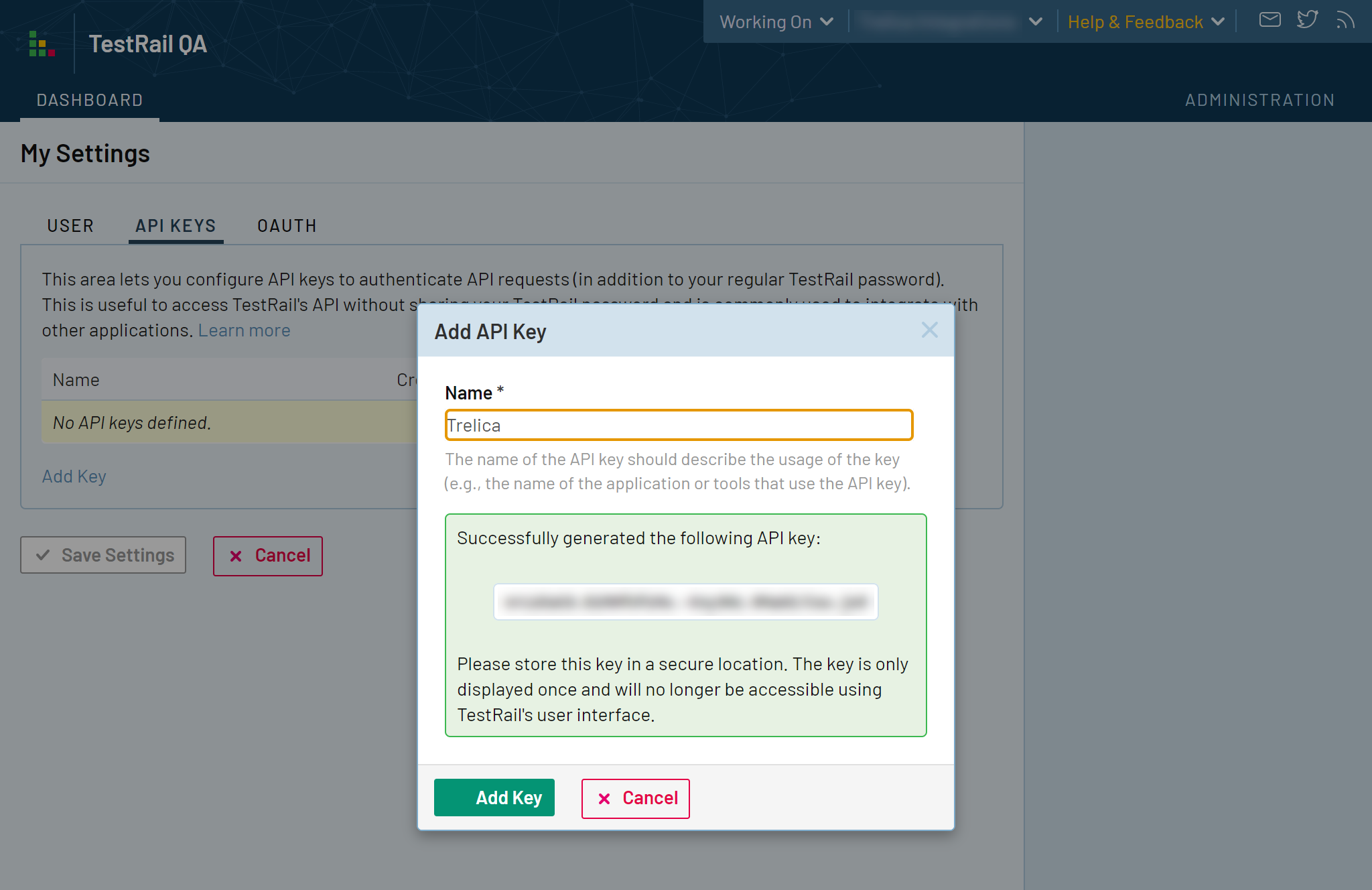 Click Add Key. And remember to click Save Settings once the dialog has closed.
When asked for a Web address, Username and API key while connecting TestRail to Trelica:
Enter the URL you use to log in to TestRail as the Web address, e.g. https://yourorganization.testrail.io.
Enter the username of the administrator user you logged in as in order to create the API key as the Username.
Enter the API key you copied to a safe place as the API key.