Installing Trelica on your Monday.com account
Prior to connecting Monday.com you must first install the Trelica app on your Monday.com account.
To start this process, click here.
Once you have logged in to Monday.com, you will be shown a screen asking if you would like to install the Trelica app.
Click Install: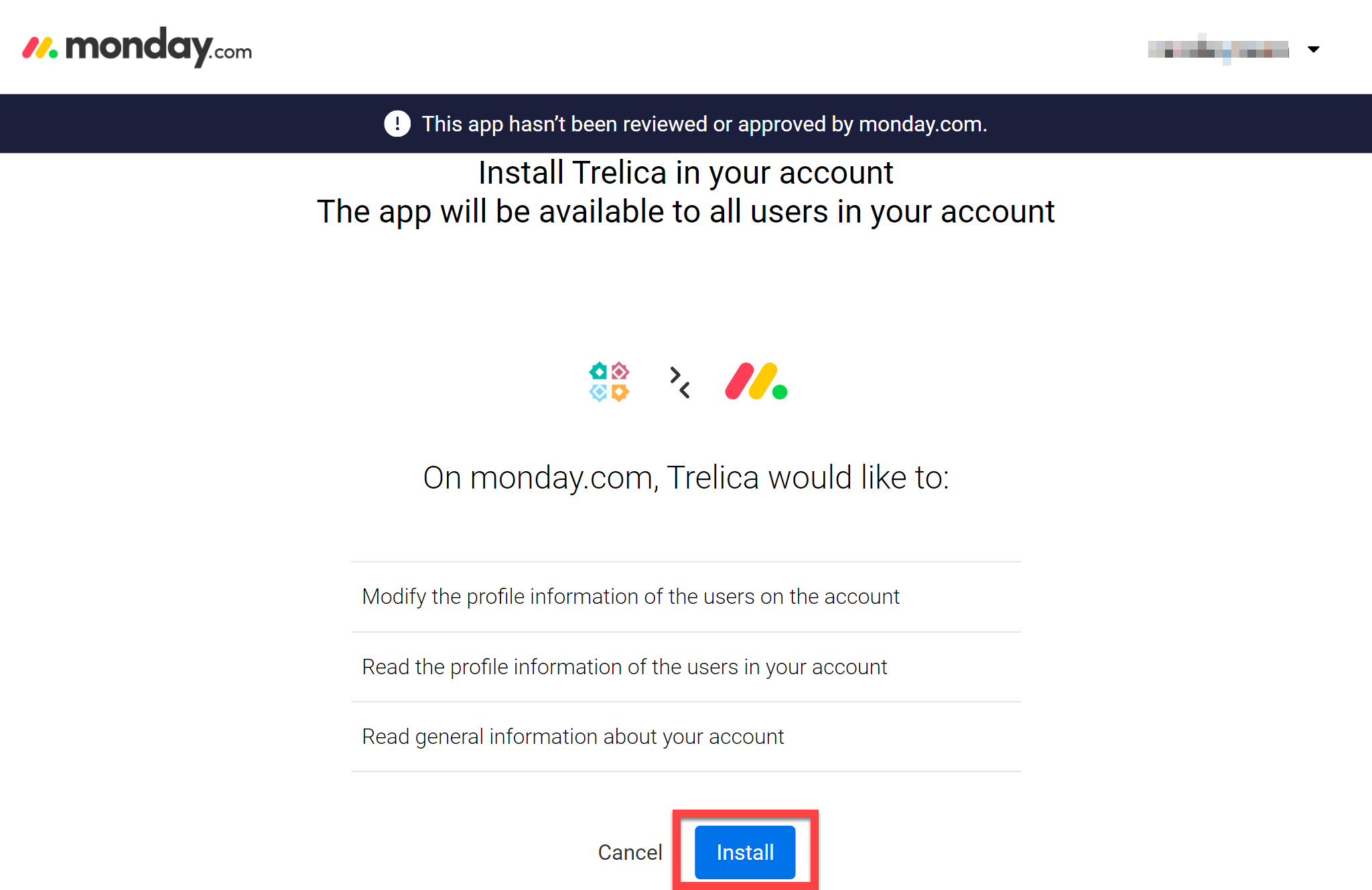 You will then be shown a screen confirming that Trelica has been installed on Monday.com: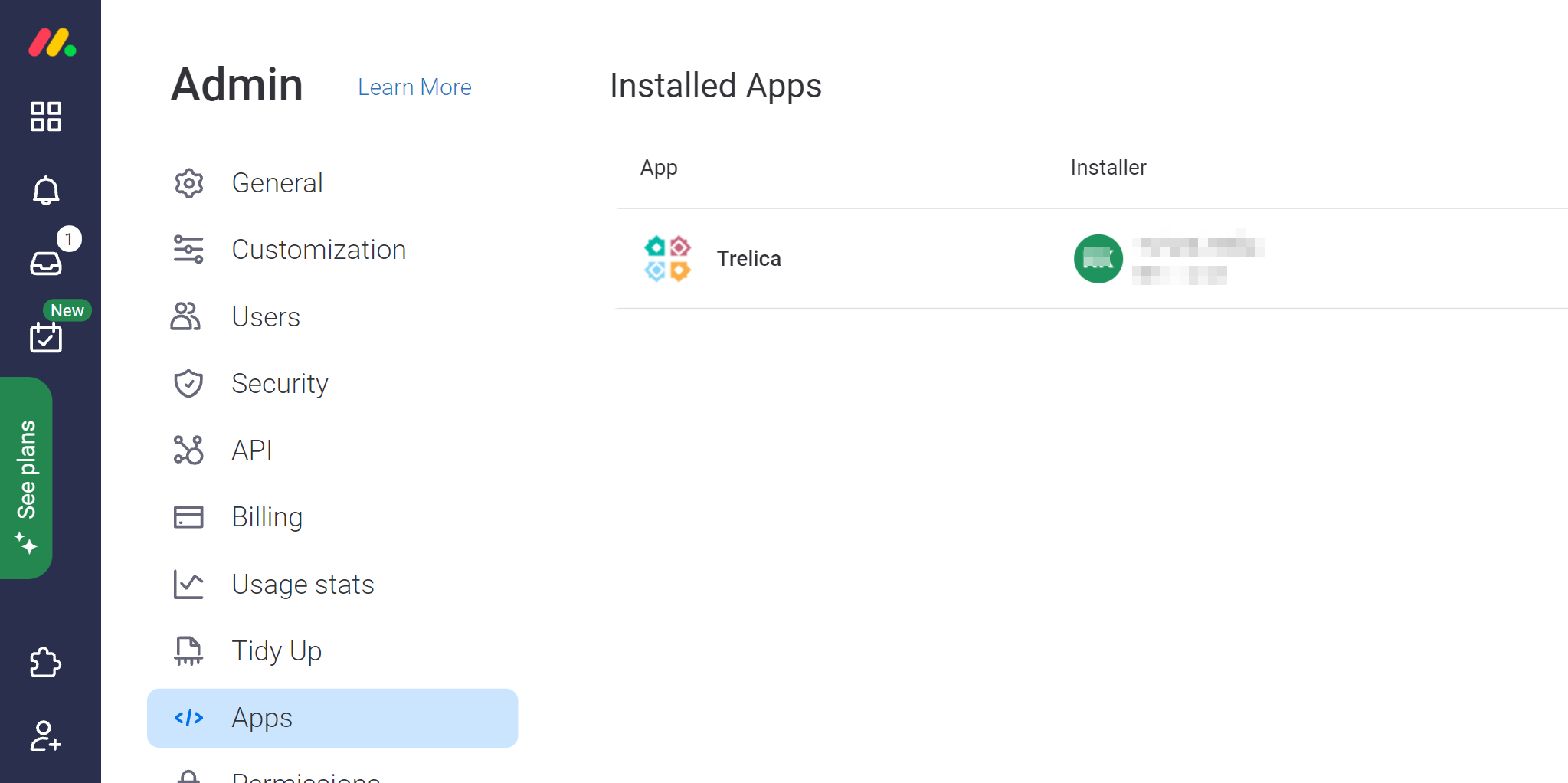 Connecting to Monday.com from Trelica
Now go back to Trelica and find Monday.com under Admin > Integrations, or click here.

Click Connect in Trelica, and then Authorize Trelica's access to Monday.com: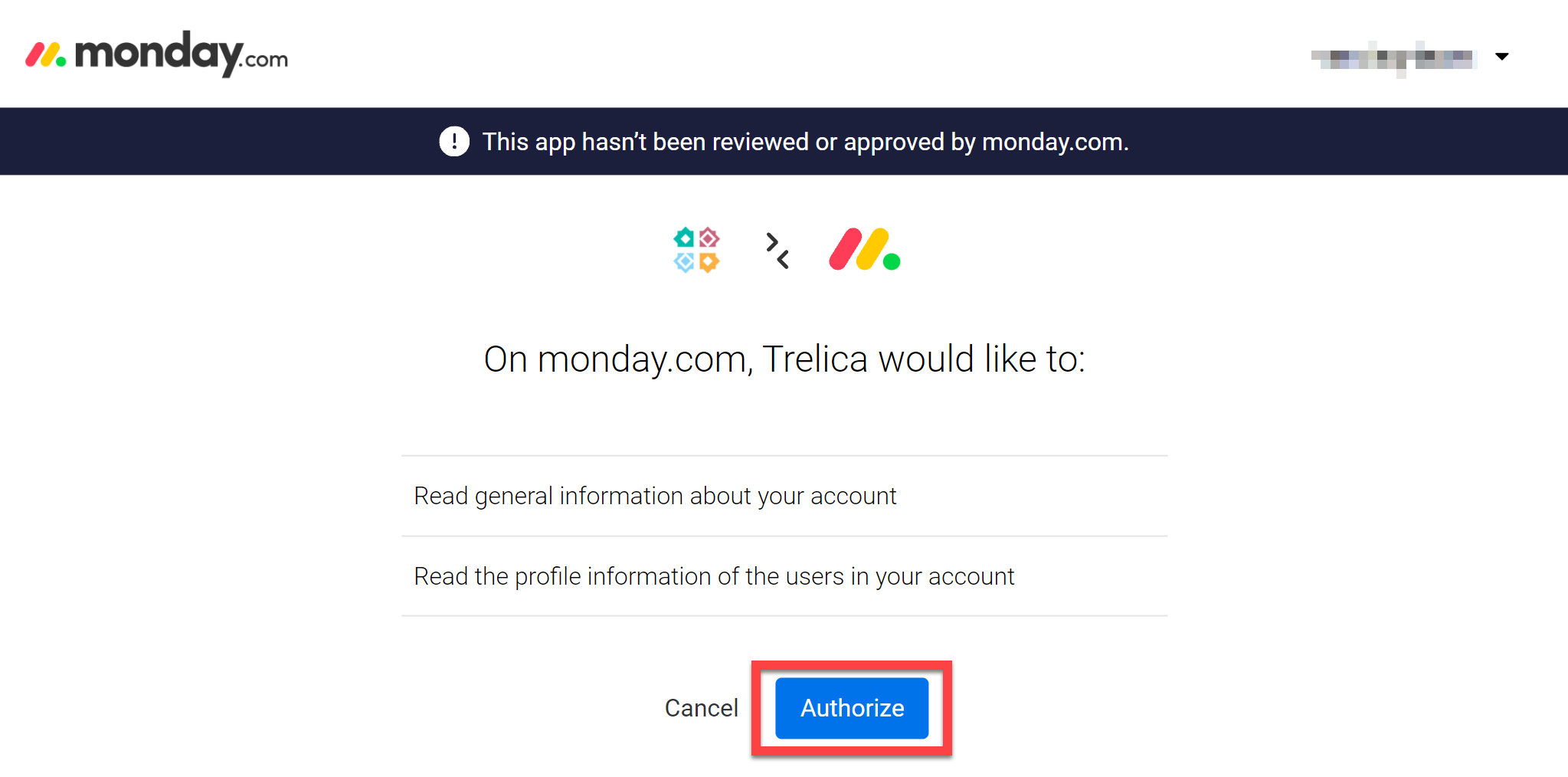 Deprovisioning set-up
Deprovisioning is only available if you have a Monday.com Enterprise plan.
When you connect Monday.com to Trelica you may want to enable deprovisioning. This requires a SCIM URL and token.
These can be found by clicking on your Monday.com avatar and then choosing Admin > Security > SCIM.