When you connect with Artifactory from Trelica you have to enter an Admin Access Token. This page shows you how you can find this in JFrog.
---
Log in to the JFrog console.
Click on the Profile dropdown at the top-right.
Choose Edit Profile: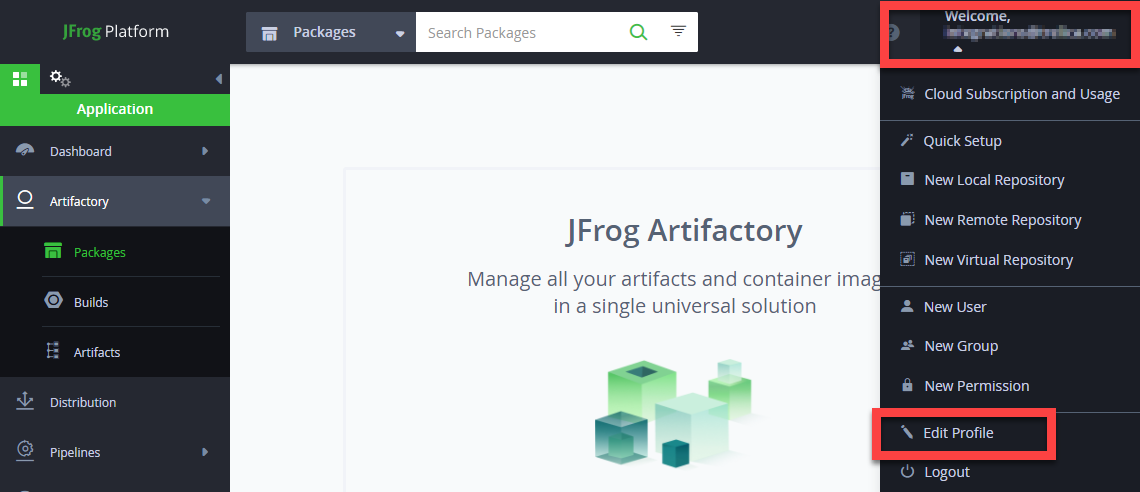 Choose Identity and Access > Access Tokens.
Click Generate Admin Token:
Make sure Artifactory and Never Expires are selected.
Click Generate: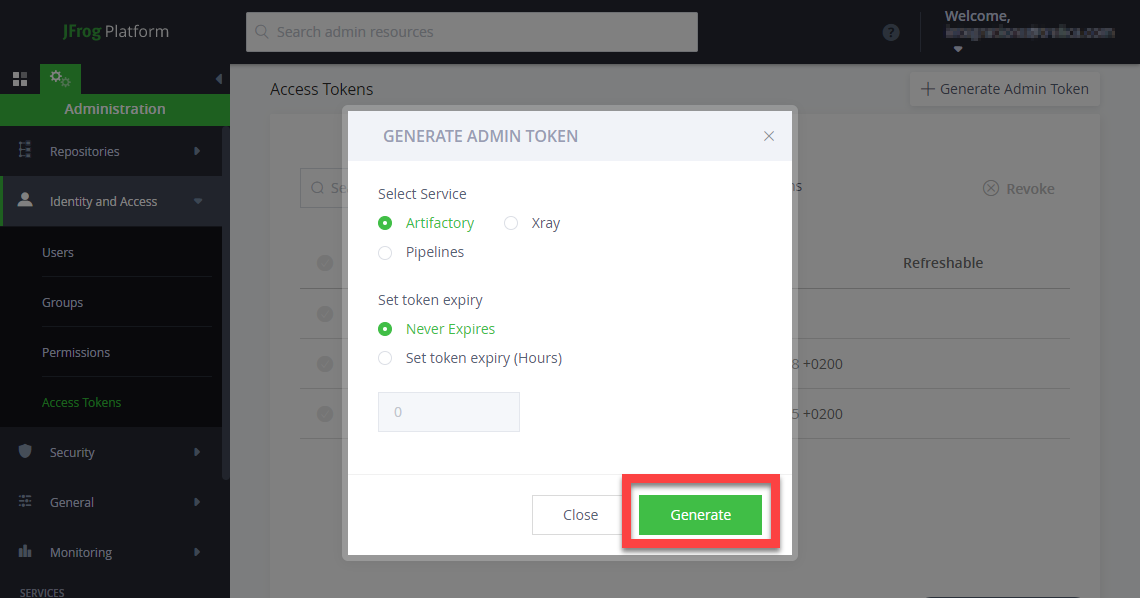 Copy and paste the token into Trelica.