By default the Gong integration will list Gong users and metrics relating to Gong usage.
If you wish to enable user provisioning and deprovisioning then you need to enable Team member provisioning in Gong.
This must be done before you connect to Gong.
To connect to Gong, simply go to Admin > Integrations > Gong and click on the Connect button in Trelica: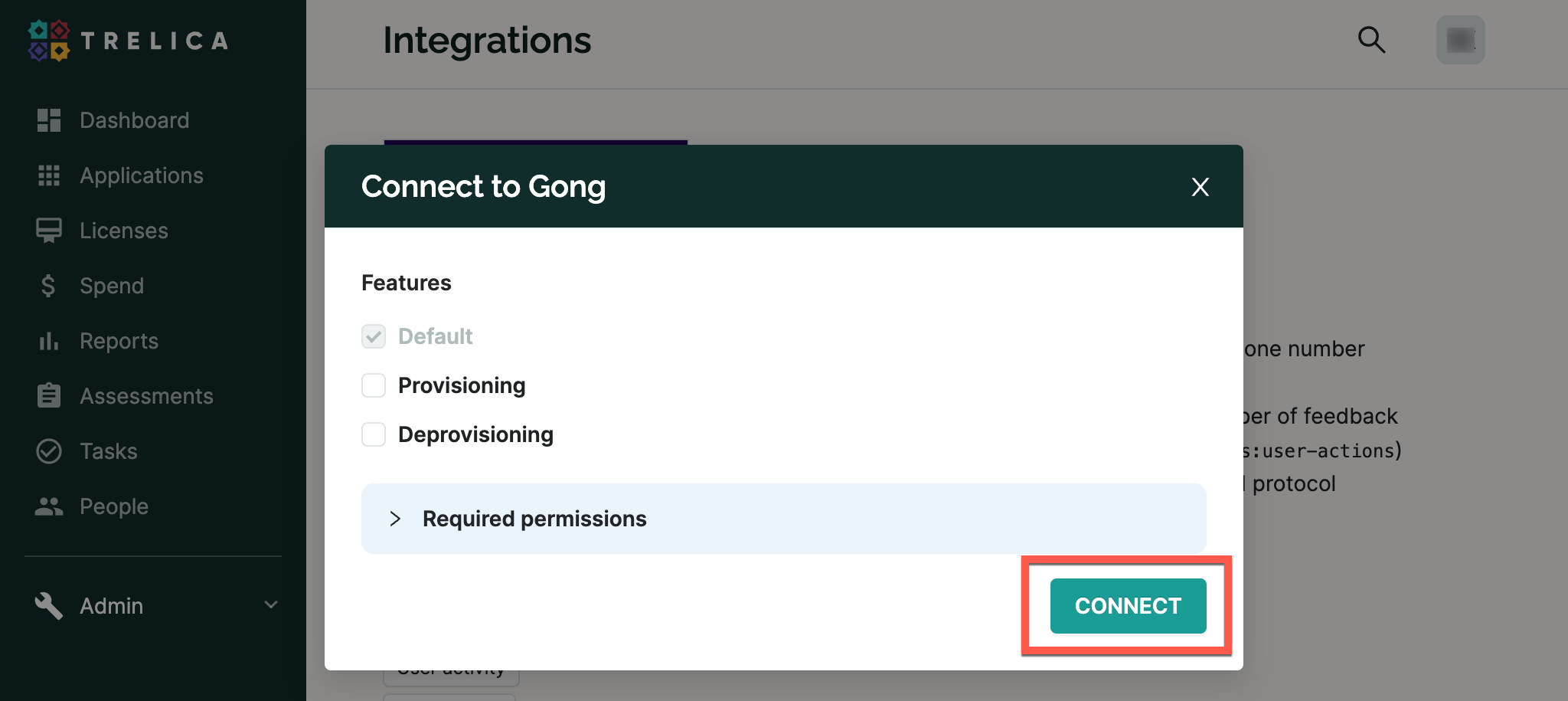 You will then be taken to Gong and asked to consent to Trelica accessing specific elements of your Gong data: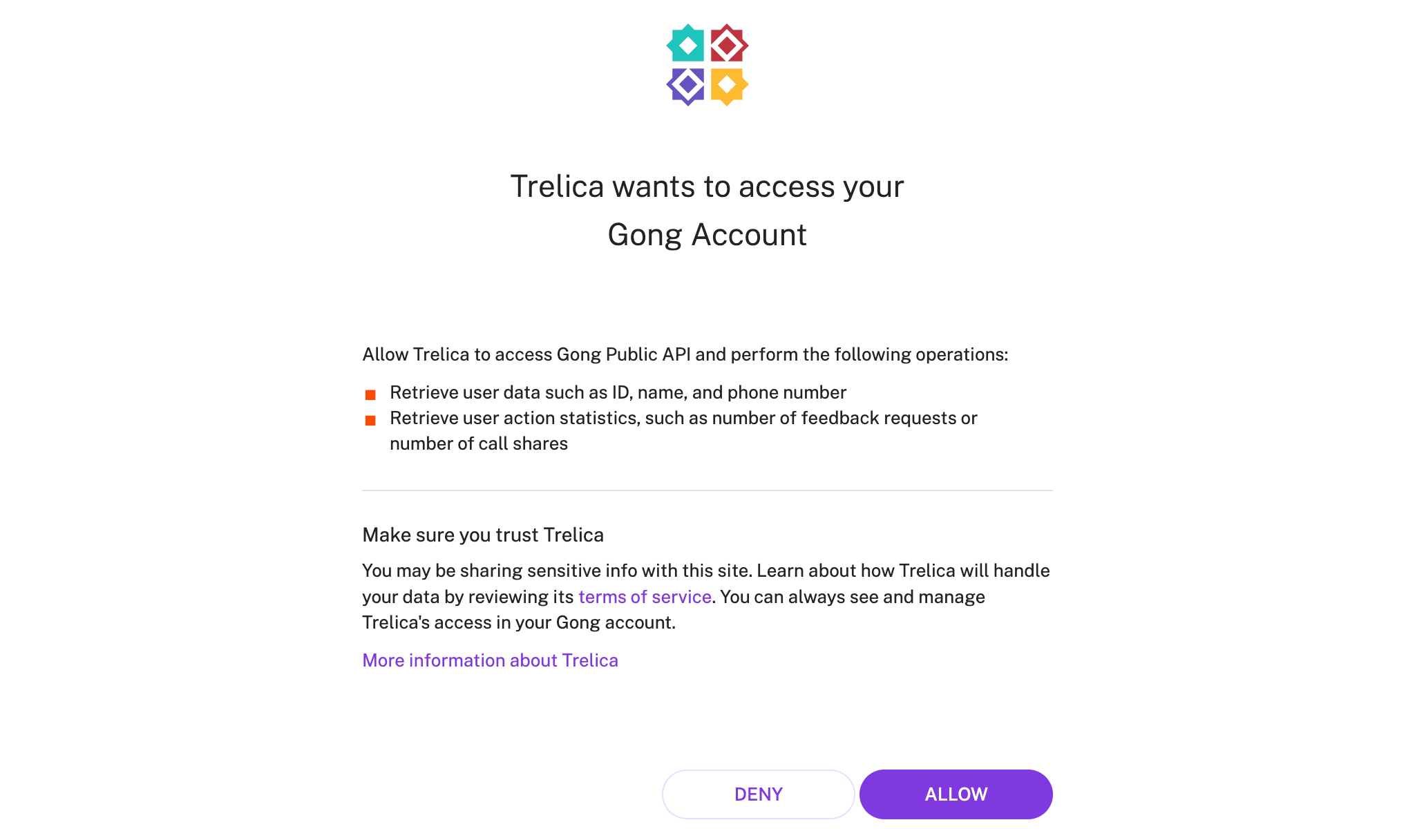 Enabling team member provisioning and deprovisioning
Go to your company settings page (the link is on the menu available from your profile icon):

Click Team member provisioning:

Choose Custom and then click Save.