When you try to connect Favro to Trelica you will be asked for the Favro API Token. This article shows you how to find and manage your Favro API Token.
---
When you connect to Favro from Trelica you will need to enter a Favro user account email, and an API Token that you can create in Favro. You can use any administrator account for this, but we recommend creating a dedicated Trelica account.
Login to Favro, and click the main menu icon at the top left of the page. Choose My profile:

Choose API Tokens from the side menu, and then click Create new token:

Enter Trelica as the token name, select the Read only checkbox, and then click Create token: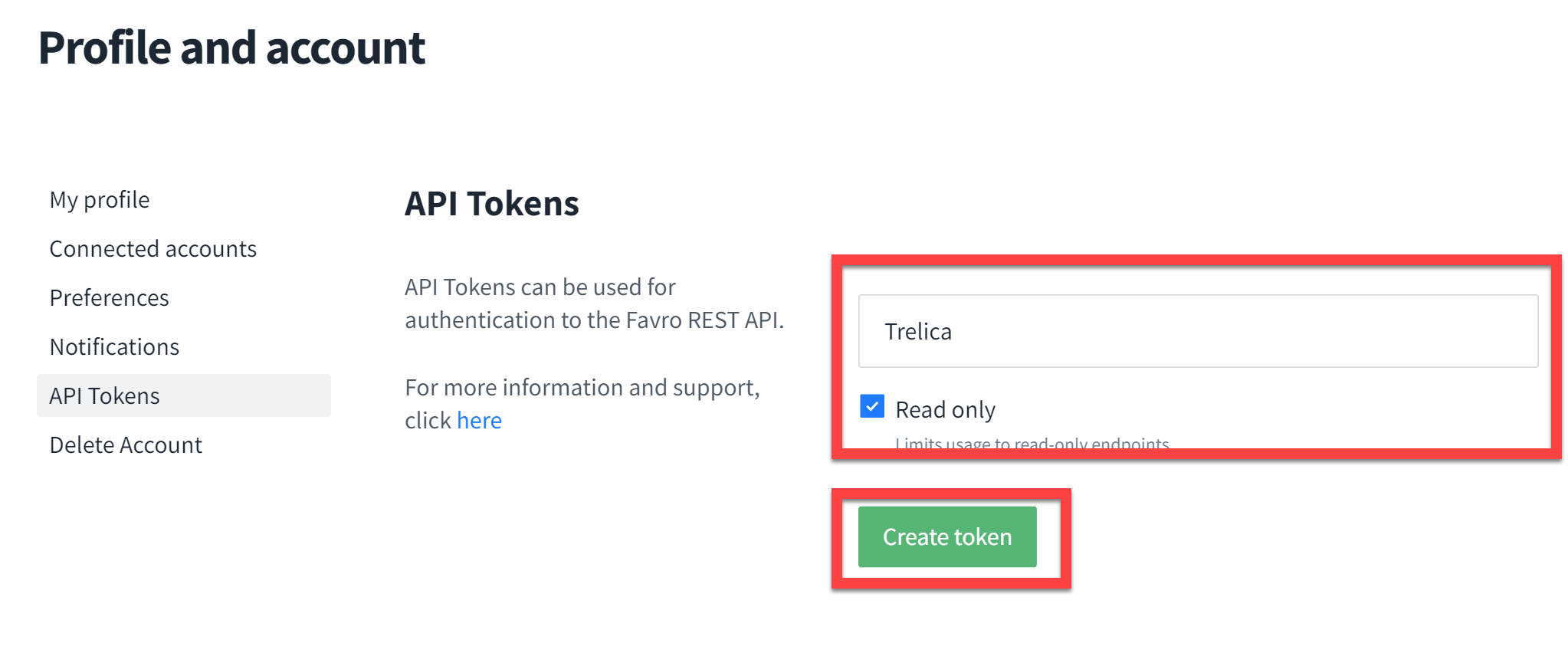 You will then be shown the new token. Copy it to the clipboard, ready to enter into Trelica. You only see this once - if you mislay the token then you will have to delete and recreate the token.