Go to https://developer.domo.com and click LOG IN

Enter your Domo domain for the account you want to connect:

Log in as prompted. You must be using an administrator user account

Go to the My account menu and choose New Client:

Enter the details. The Name and Description are just so you can identify different connections in Domo.
Make sure that you select the following Application Scopes: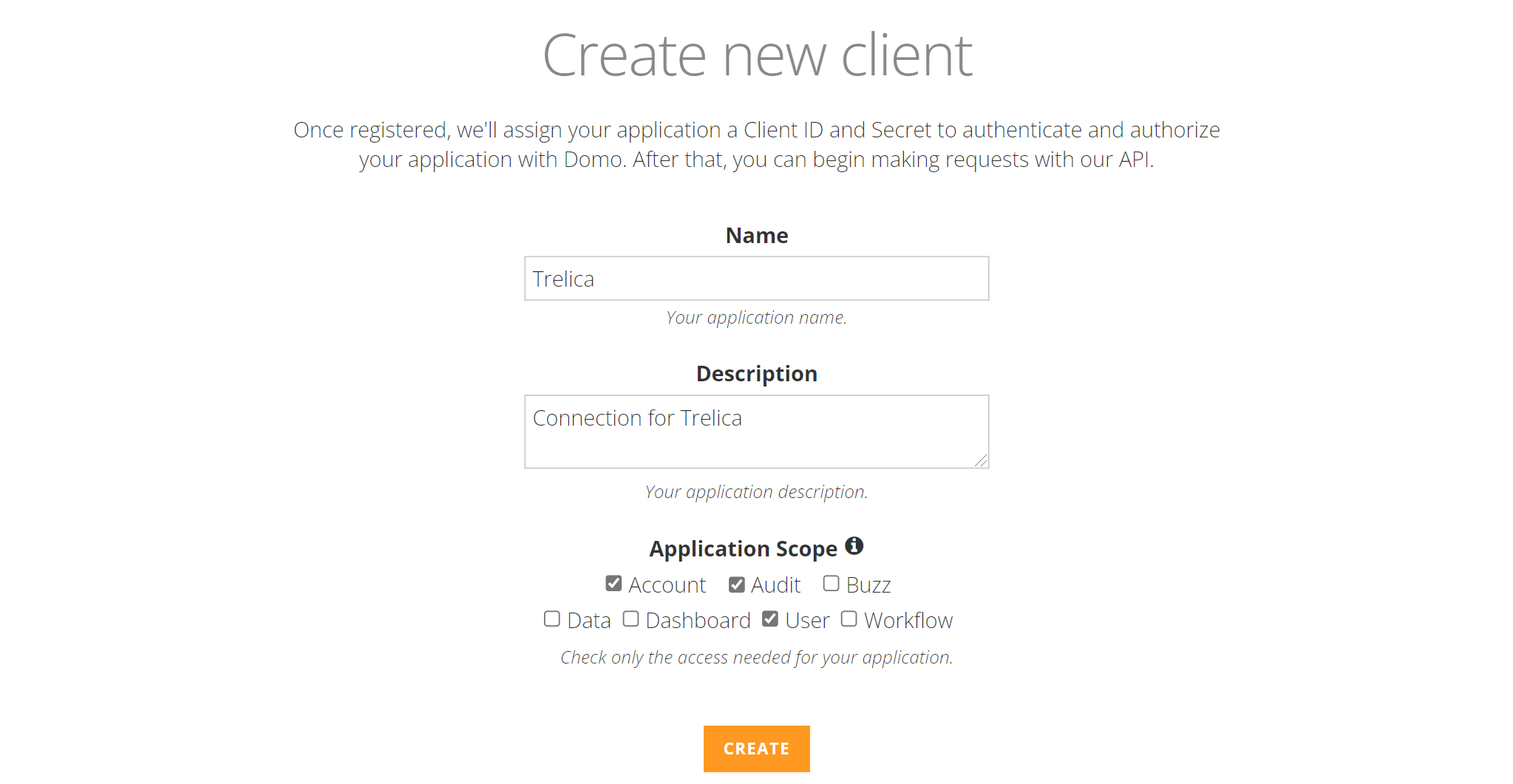 Click CREATE and you will be shown the Client ID and Secret. You will need to cut and paste these into Trelica when you connect to Domo.