This only applies to Confluence that you host yourself (either the legacy Server product line or Data Center).
---
The Confluence integration requires a Personal Access Token. This grants Trelica the same permissions as the Confluence user who generates the token.
Regular Confluence users have sufficient permissions to access Trelica.
We recommend creating a dedicated user for the Trelica/Confluence integration.
If you want to re-use an existing account we strongly recommend limiting permissions by only creating tokens from basic Confluence accounts and NOT administrator level accounts.
Creating a dedicated Trelica user
To create a dedicated user, log in as an administrator and choose User management from the administration icon.
Then click Add Users, and enter the user details. Uncheck Send an email to the user you have just created and enter a strong password.
Click Add: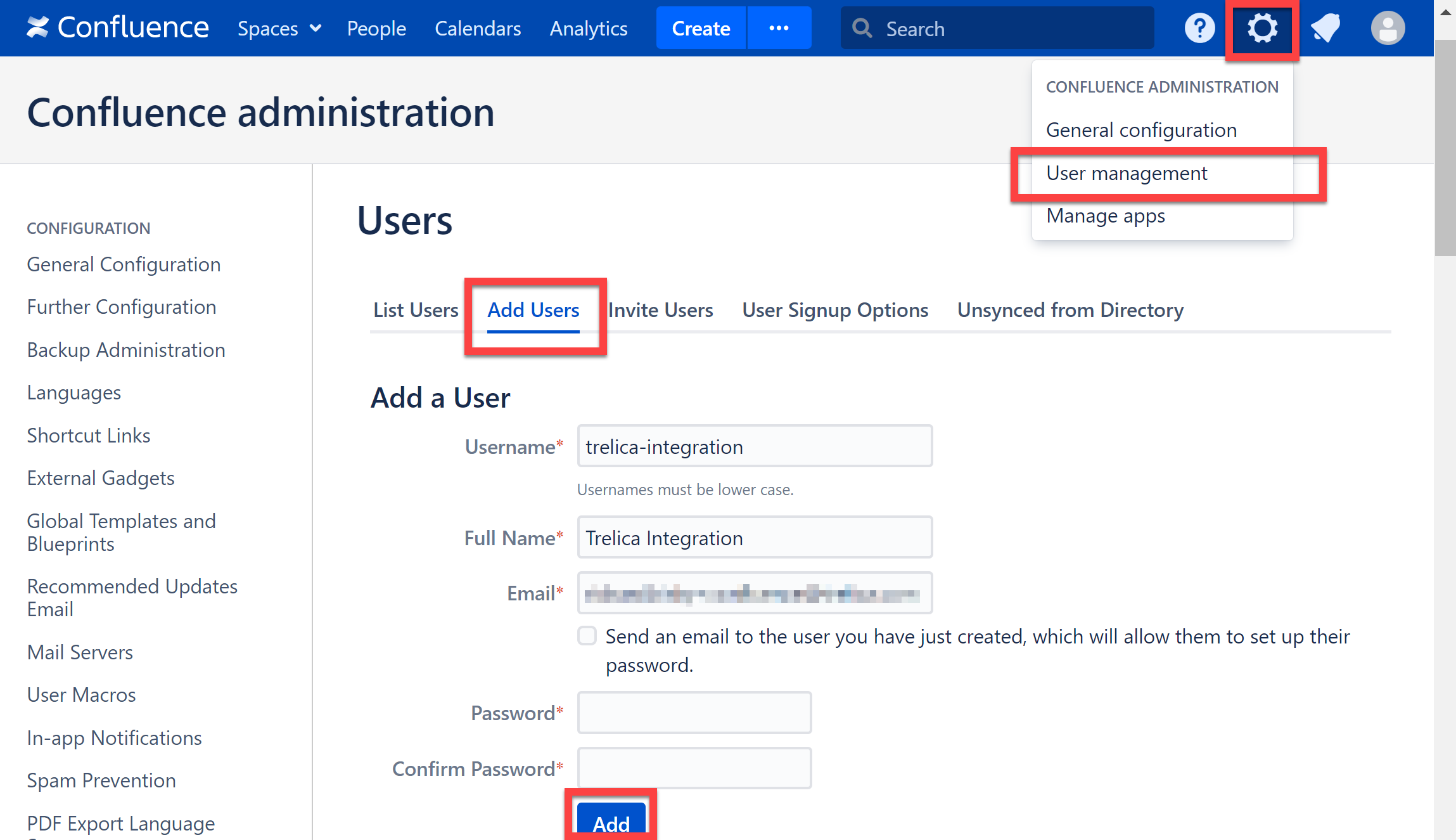 Once created you can validate that the user is only allocated to the confluence-users group: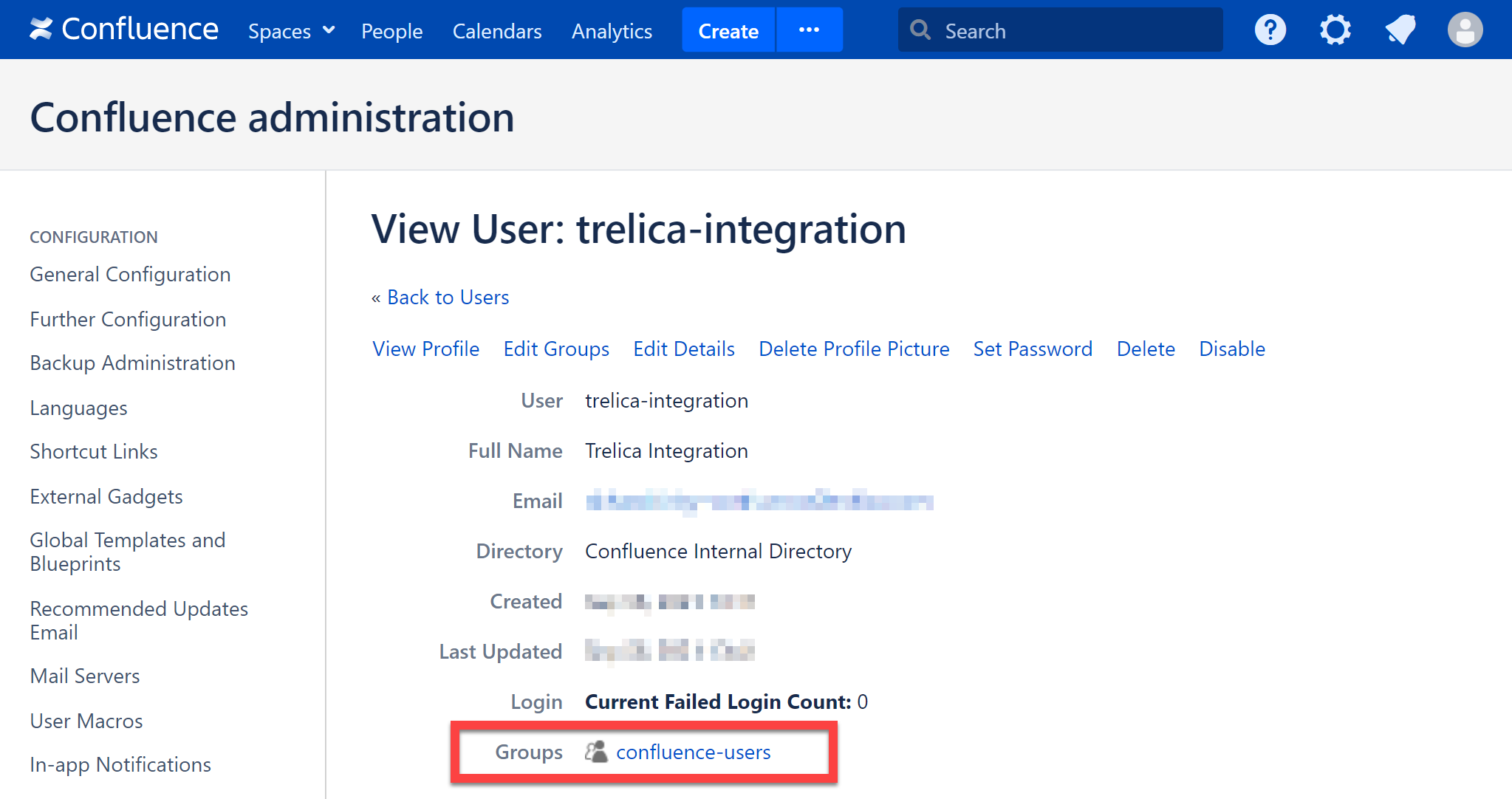 Now logout of your administrator account, and login with the username and password of the user you just created.
Generating a Personal Access Token
Click on your profile icon, and choose Settings. Then choose Personal Access Tokens and click Create token.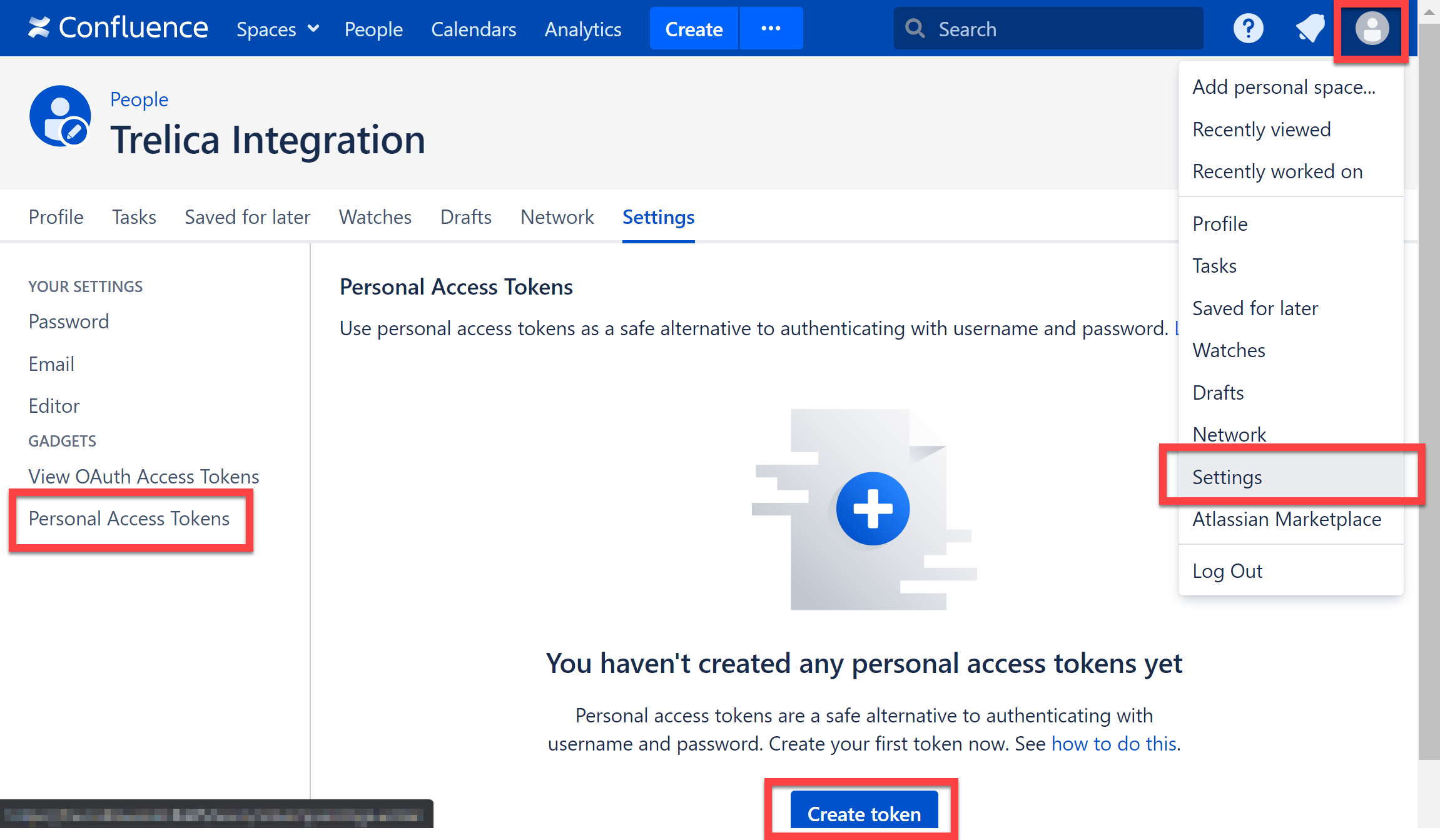 Enter a name for the token and uncheck Automatic expiry. Then click Create: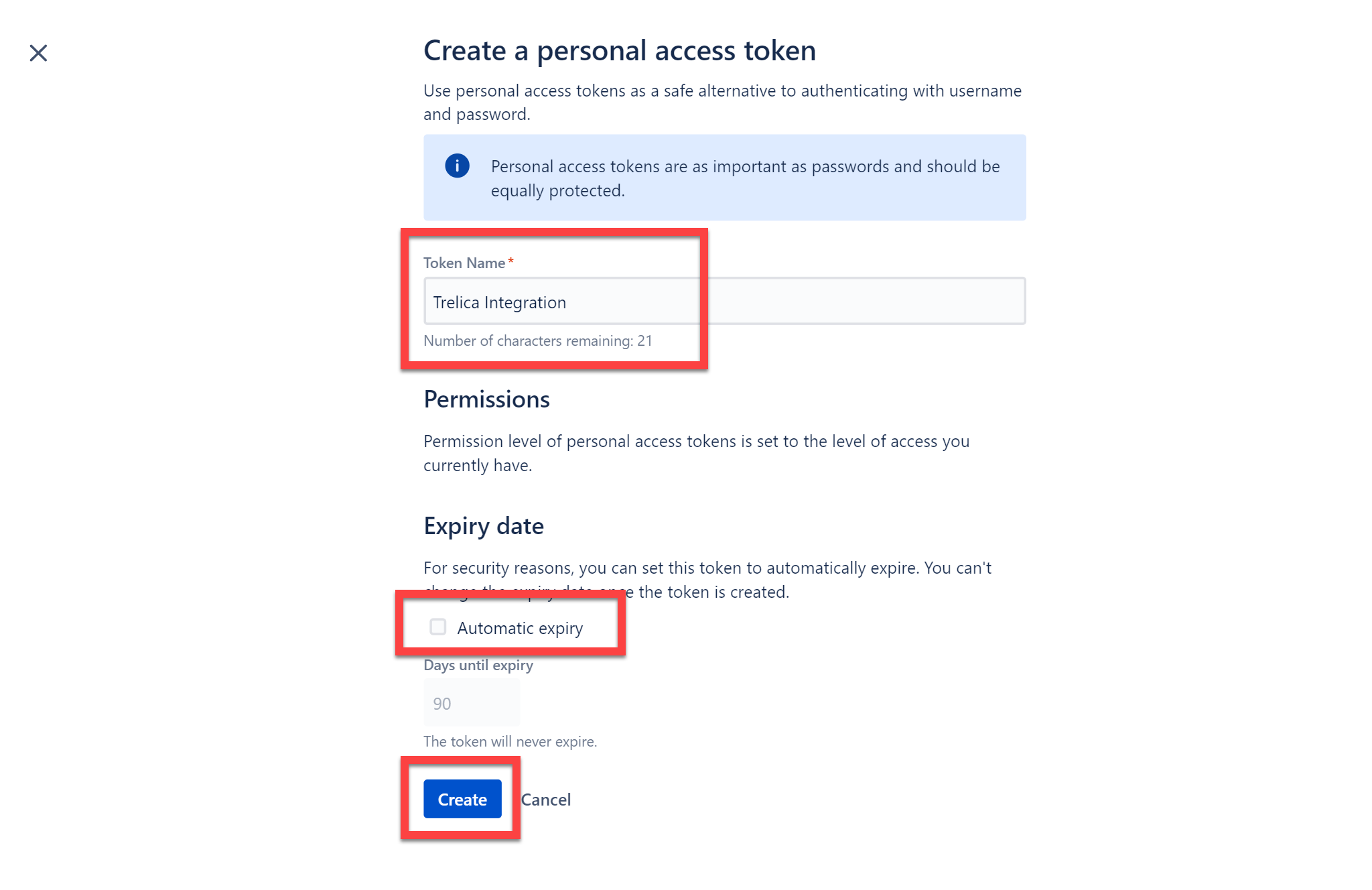 The access token will be displayed. Copy this to your clipboard, and then click Close.

Paste this access token into the Integration connection dialog in Trelica.