When you try to connect Cisco Meraki to Trelica you will be asked for a Cisco Meraki API key. This article shows you how to create a Cisco Meraki API key.
---
Log in to your Meraki dashboard.
Click on your email address at the top-right corner, and then choose My profile from the menu.

Scroll down the profile page and find the API access section.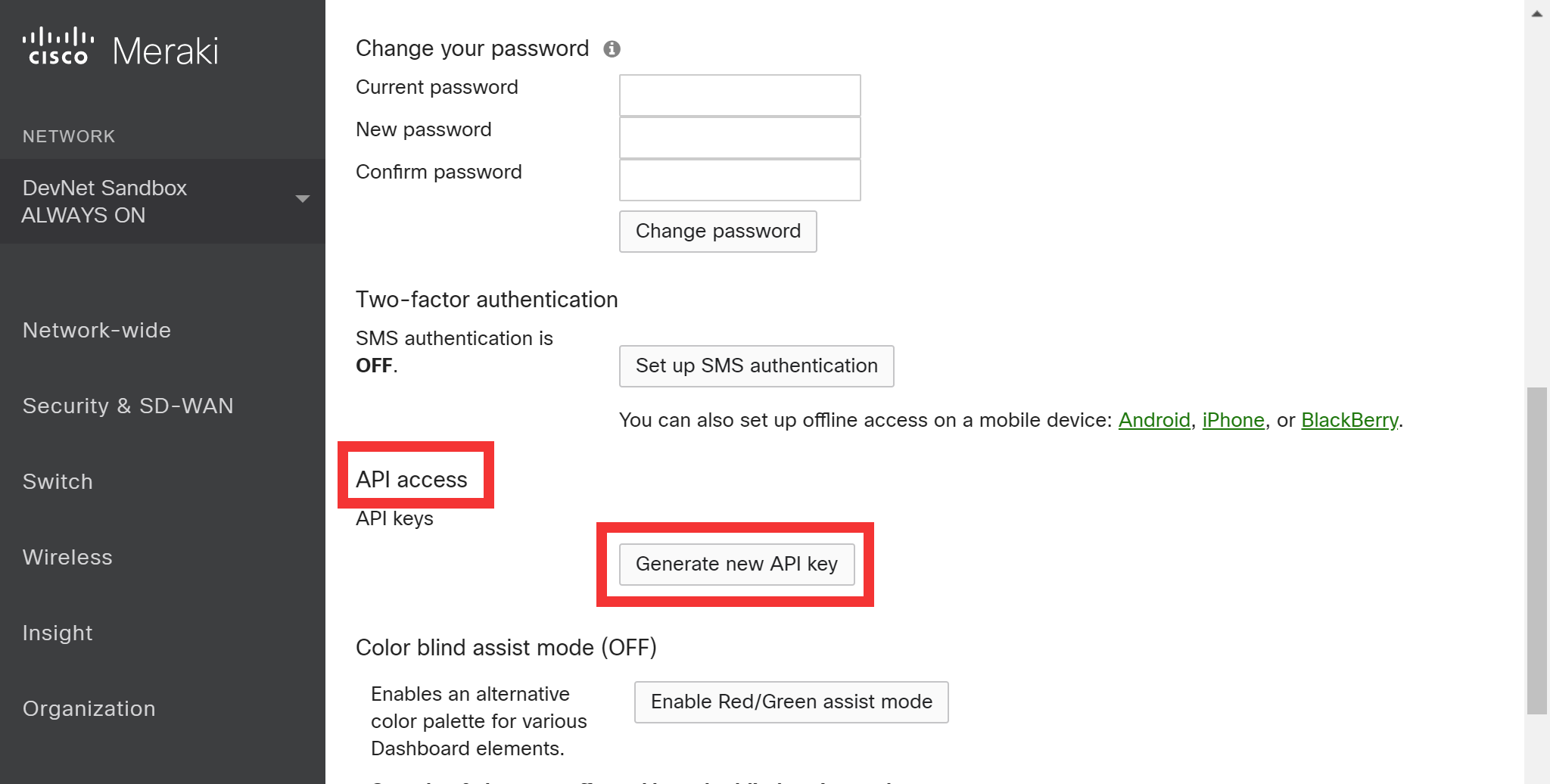 Click the Generate new API key button.
You will now be shown the new API key. This will never be shown again, so please copy this to your clipboard or a text editor, and then click I have stored my new API key in order to click Done.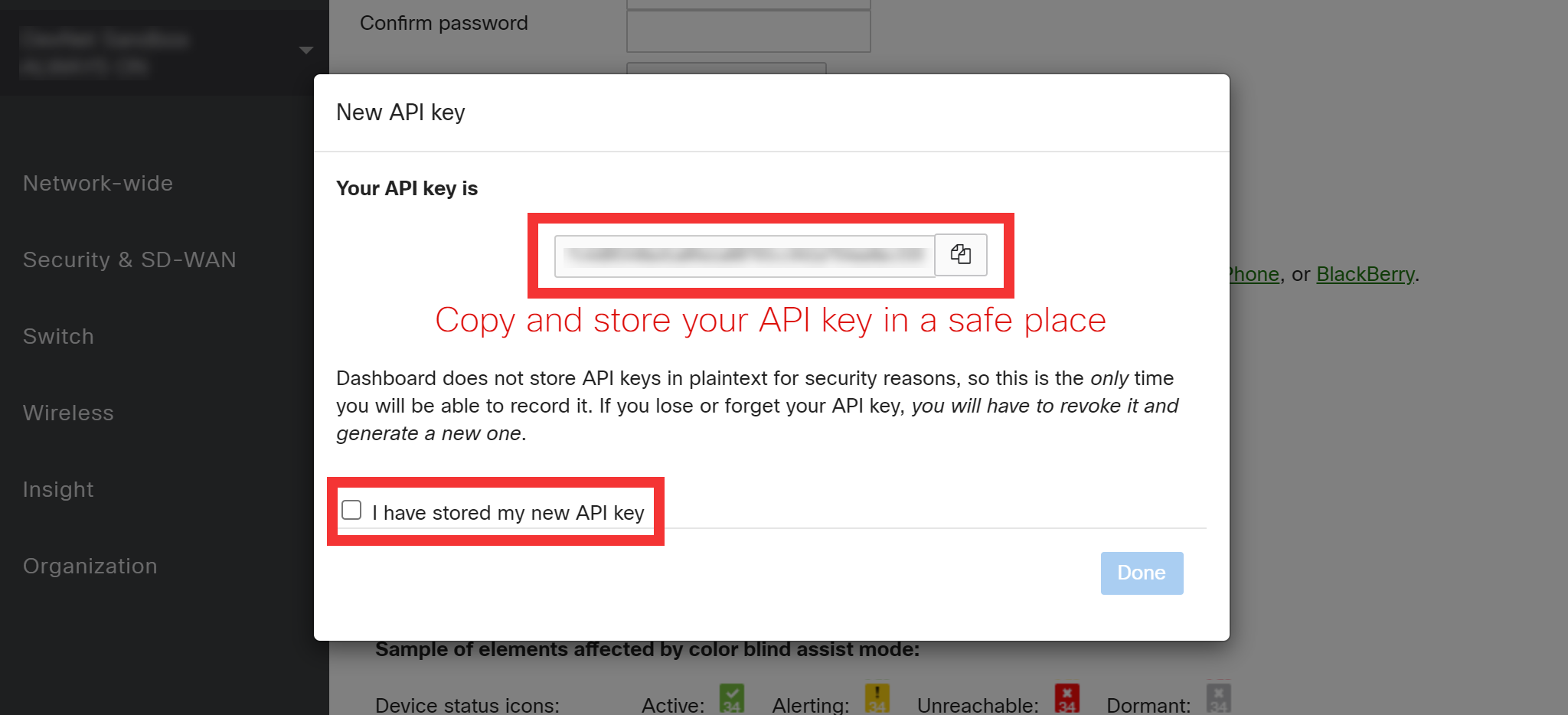 When you connect to Cisco Meraki in Trelica, paste the API key into the dialog and click Connect again: