How does Trelica work with Adobe?
Trelica helps IT teams keep on top of what SaaS software has been bought, how much money is being spent on it, how well it's being used and whether everything is compliant from a security and privacy point of view.
Trelica can connect directly to different SaaS tools (like Adobe) to extract up-to-date information about which of your users are using Adobe, and how regularly they are logging in. This will help you improve engagement, deprovision unused seats, and prepare for your license renewal.
To integrate with Trelica you will need a Trelica account. If you don't have one then please contact us through our website to get set up.
You must be an administrator of your Adobe instance in order to connect with Trelica.
As an administrator, you may have received an invitation from someone in your IT team asking you to connect Adobe to Trelica.
Setting up the integration in Adobe
Log in to Adobe Developer Console as a System Administrator and go to Projects. Click the Create new project button at the top-right.

Click the Edit project button at the top-right in order to rename your project sensibly.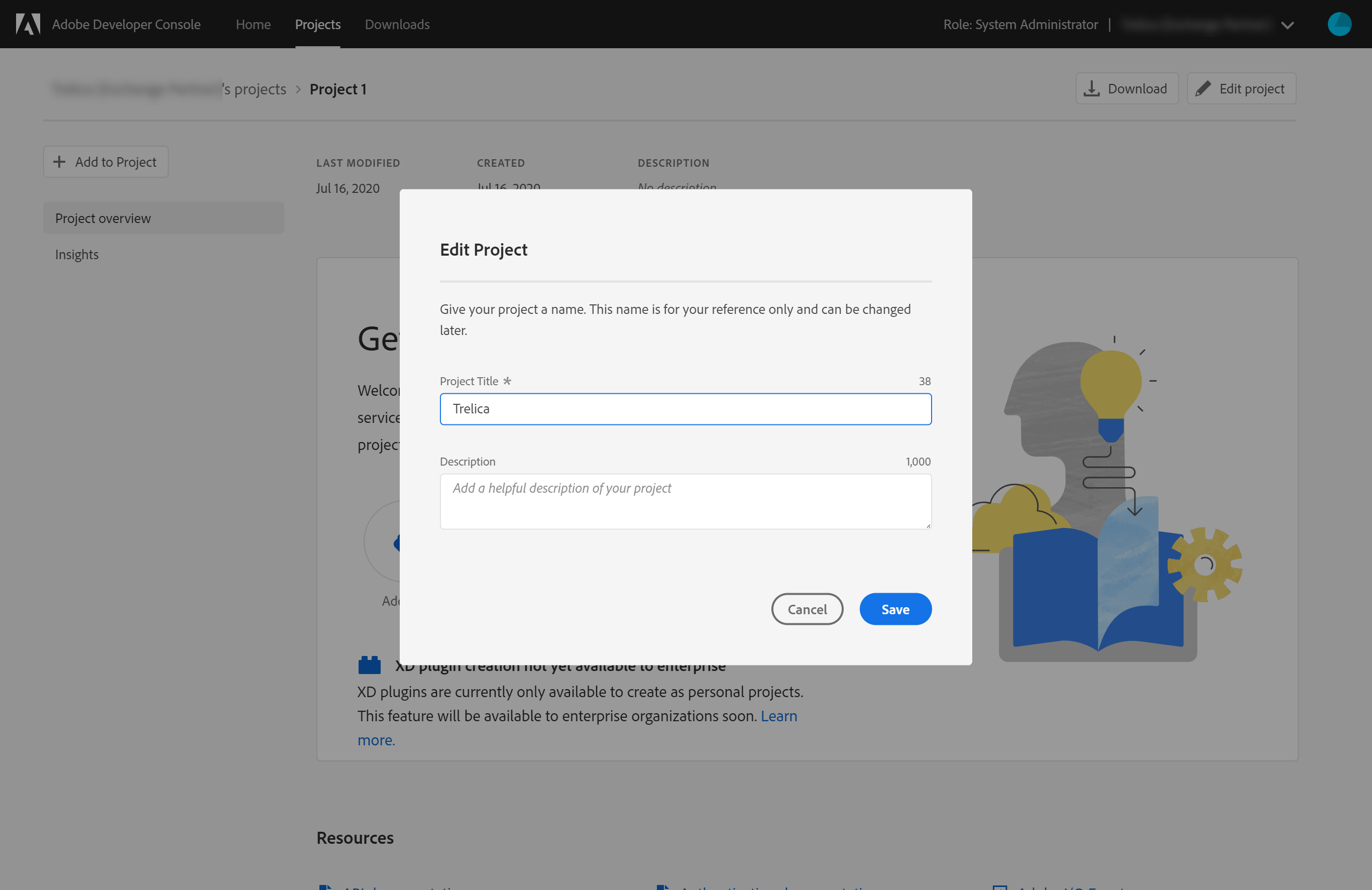 Click the Add to Project button at the top-left, and then select the API option.

Click Adobe Services to filter the available APIs, click the User Management API followed by clicking Next.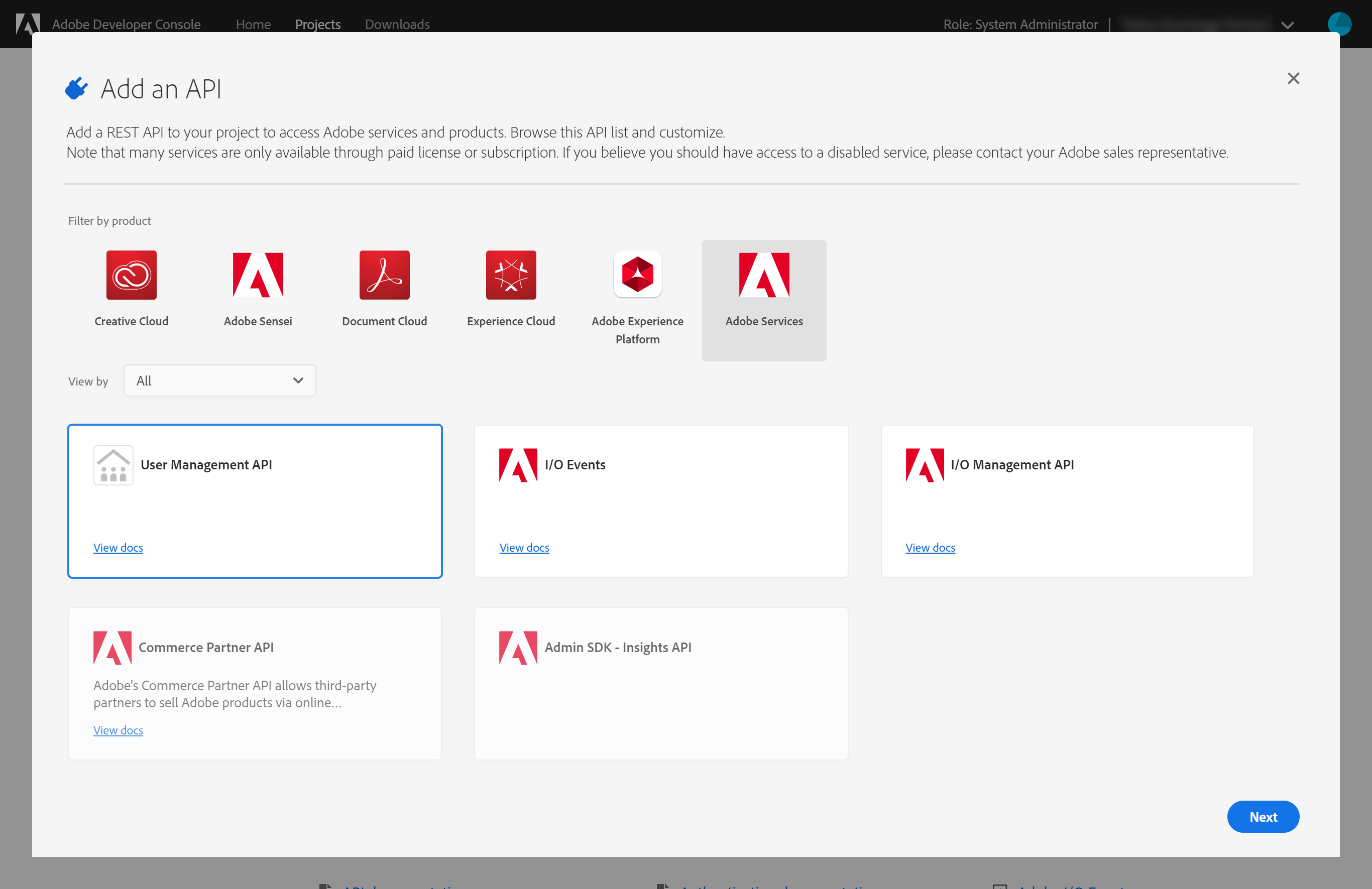 In order to authenticate with the API, a Service Account is required. Select Generate a key pair followed by clicking Generate keypair. Save the downloaded file, as this will be required when connecting to Adobe from Trelica.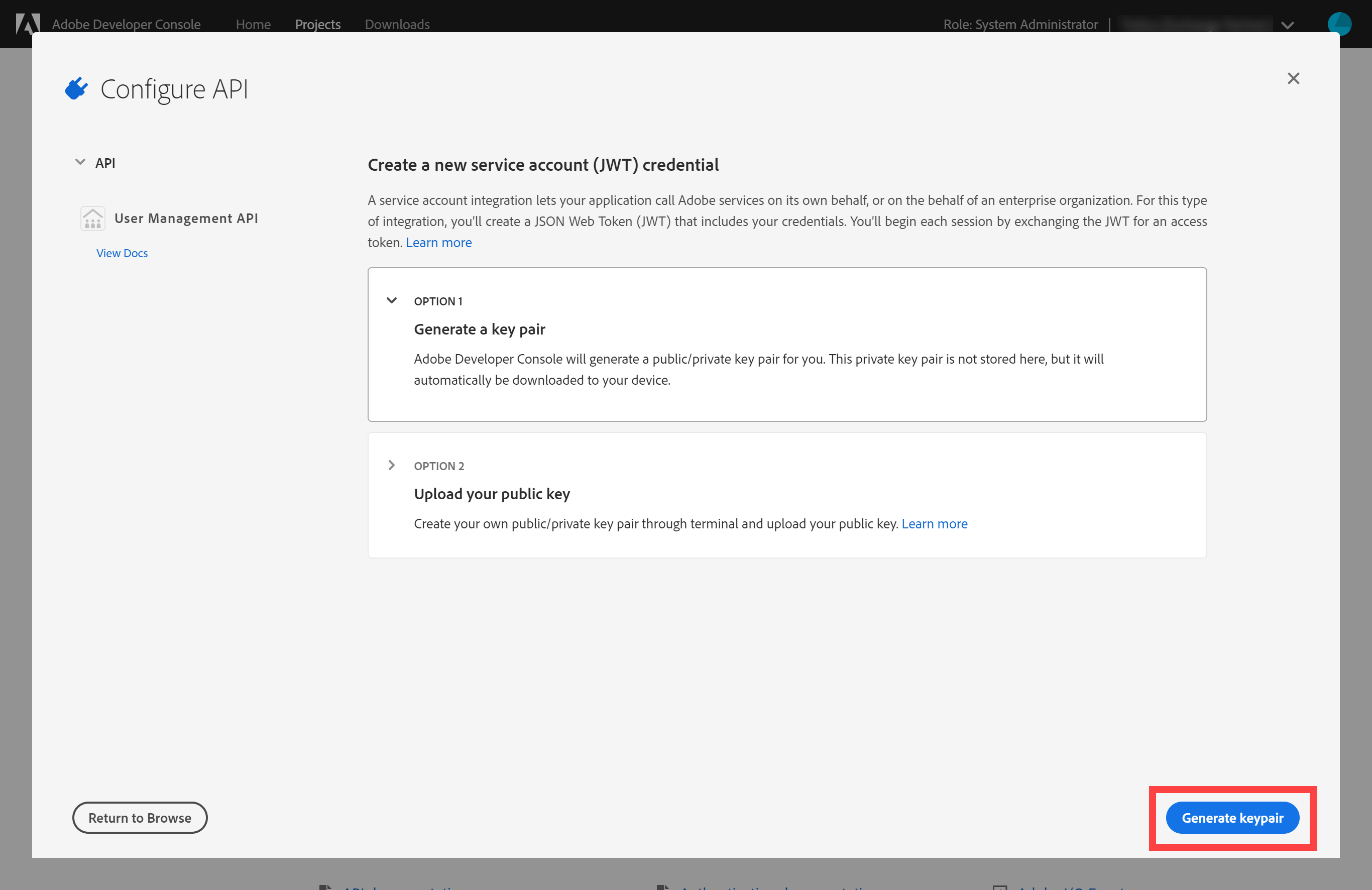 When required to provide a Private key in Trelica, unzip the downloaded file and open the private.key file to get the required private key.
Click Save configured API to complete setup of the Adobe project with the required User Management API and Service Account.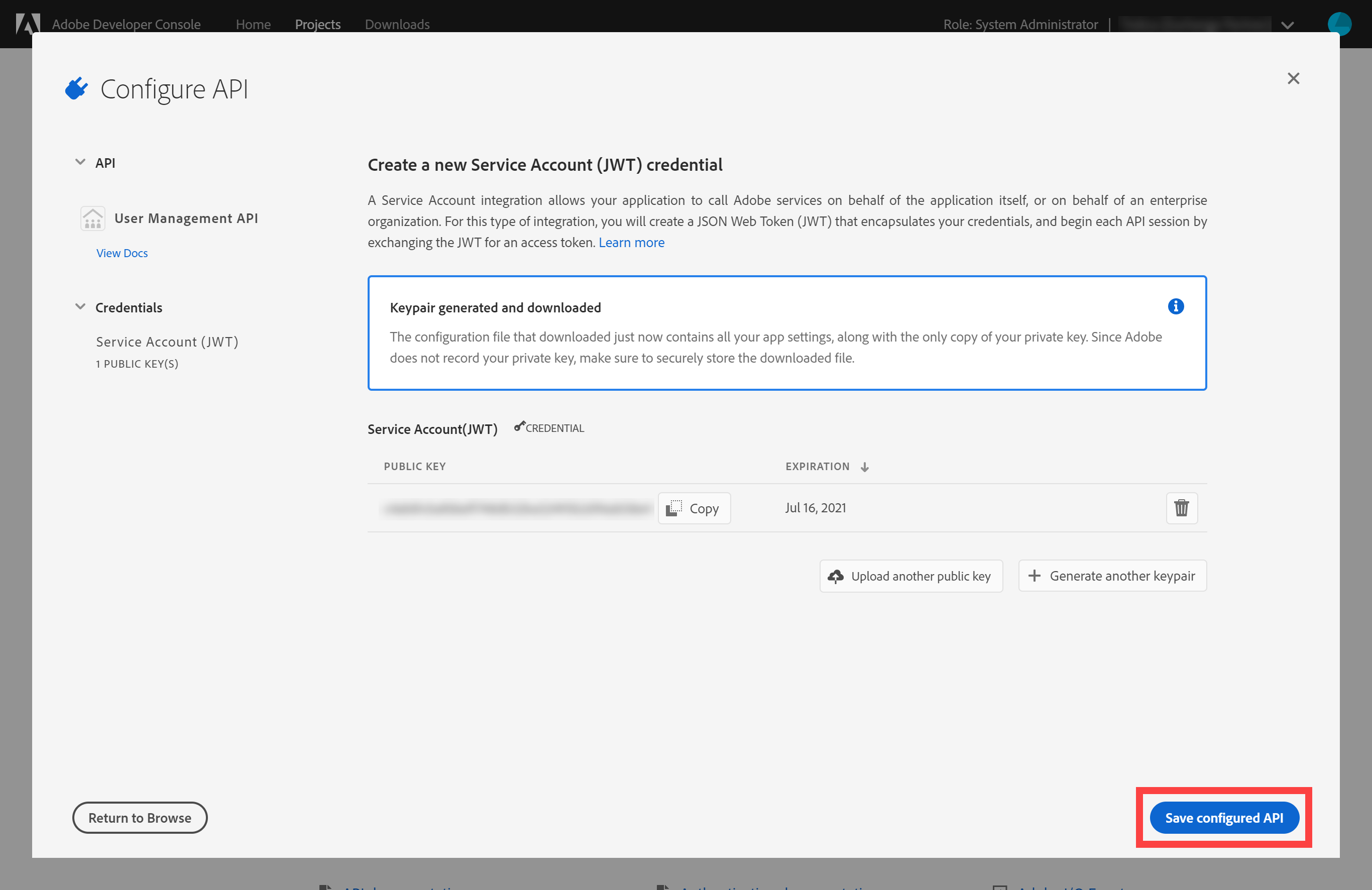 Note that the User Management API page, that it then navigates to, or the Service Account (JWT) page, can then be used to provide the required details when connecting to Adobe from Trelica.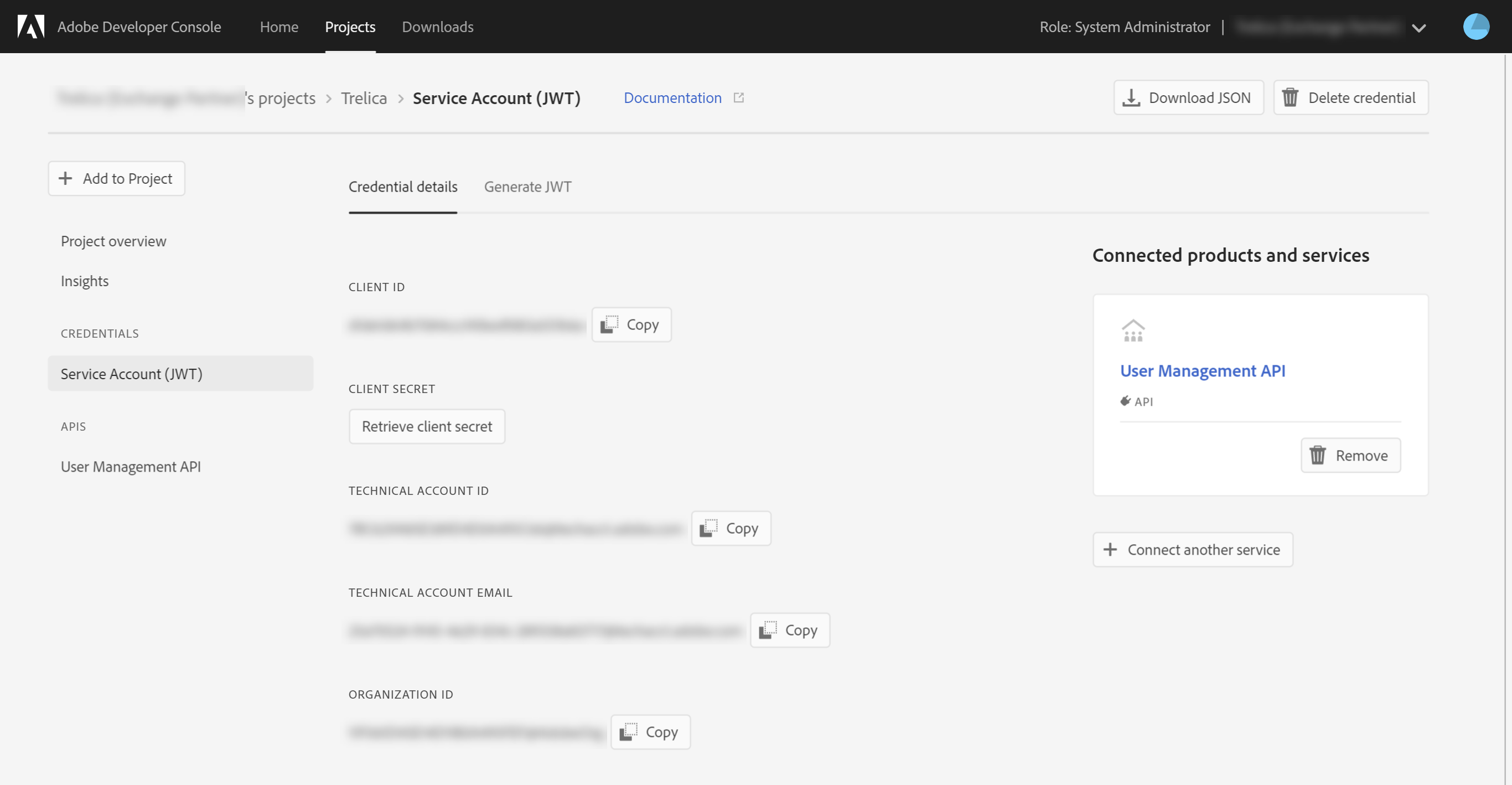 Connecting to Adobe from Trelica
If you received an email asking you to set up the integration, then just click on the link, otherwise login to Trelica and go to Admin > Integrations to get started.
In the Search... box, just type in Adobe:
Then click on the Adobe logo to get started.
Click the Connect button.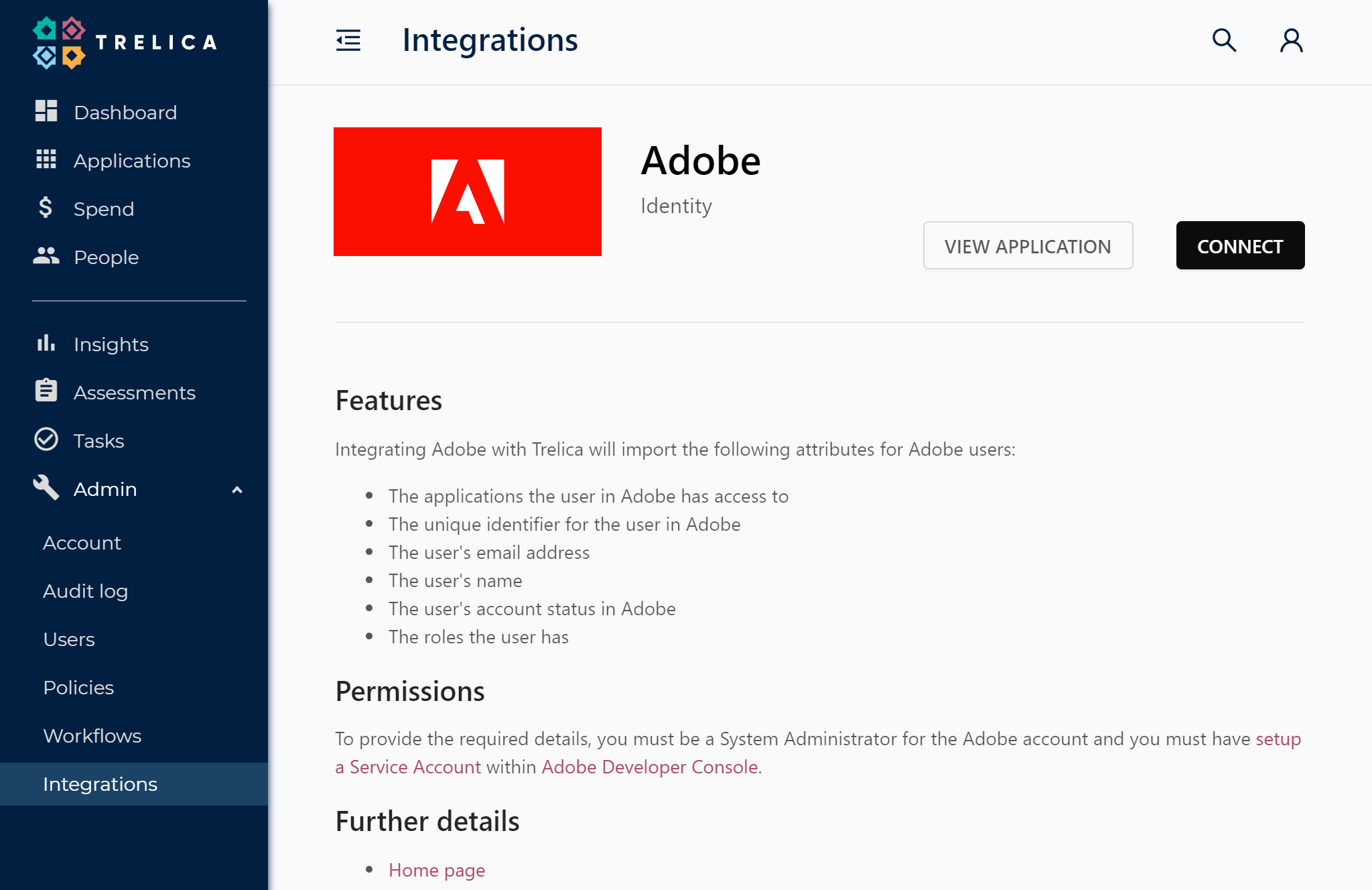 You will then be asked to enter the following details of your Adobe account:
Organisation ID
Client ID
Client secret
Private key
Technical account ID
These details can all be found in the Adobe Developer Console for your User Management integration.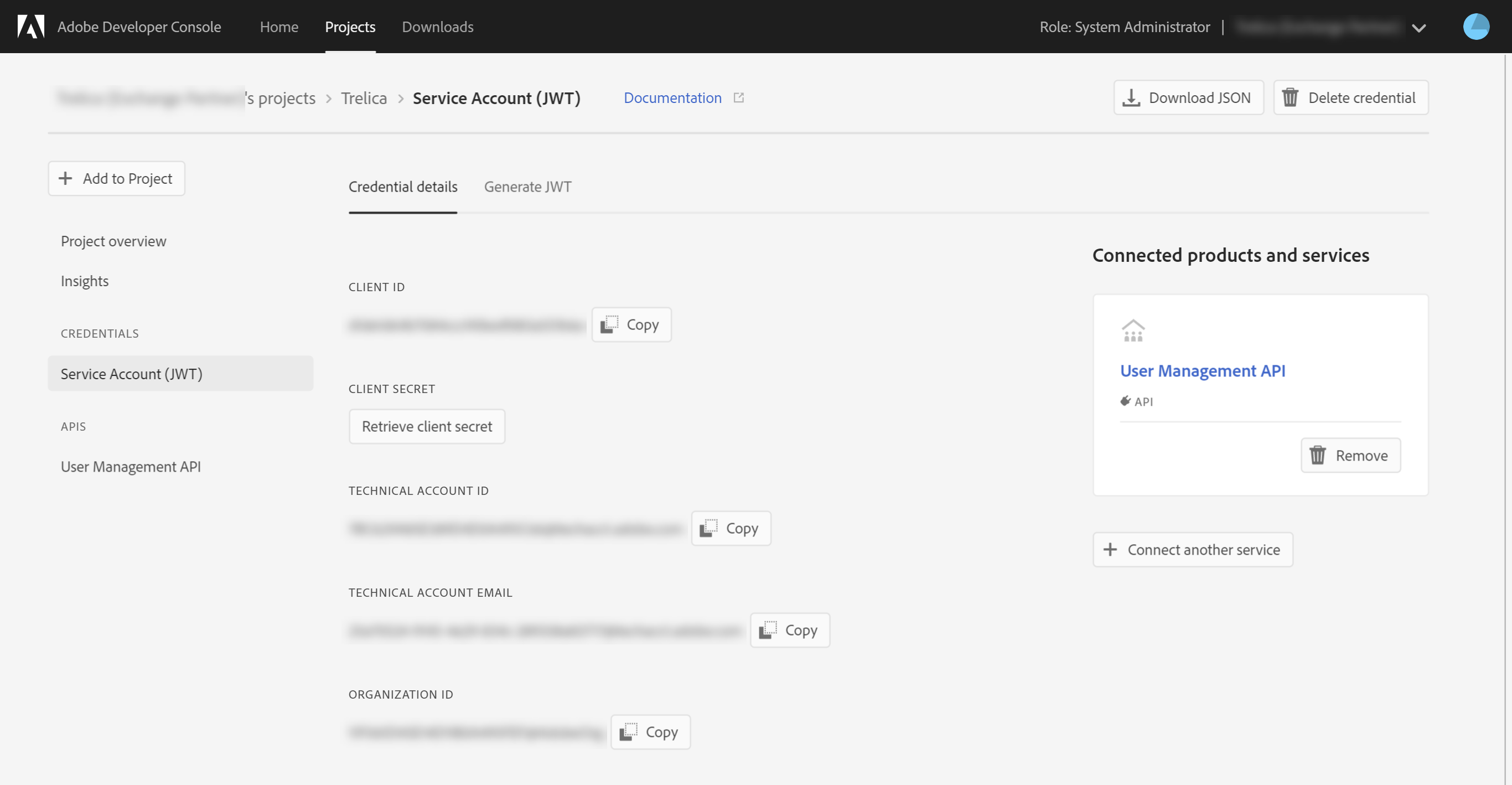 If you don't have the private key for the public key listed in the Adobe Developer Console, you can click Generate a public/private keypair to download a new private key.
Copy and paste these into Trelica and then click Connect.
When entering the Private key, ensure you include it in it's entirety, from -----BEGIN PRIVATE KEY----- to -----END PRIVATE KEY----- inclusive.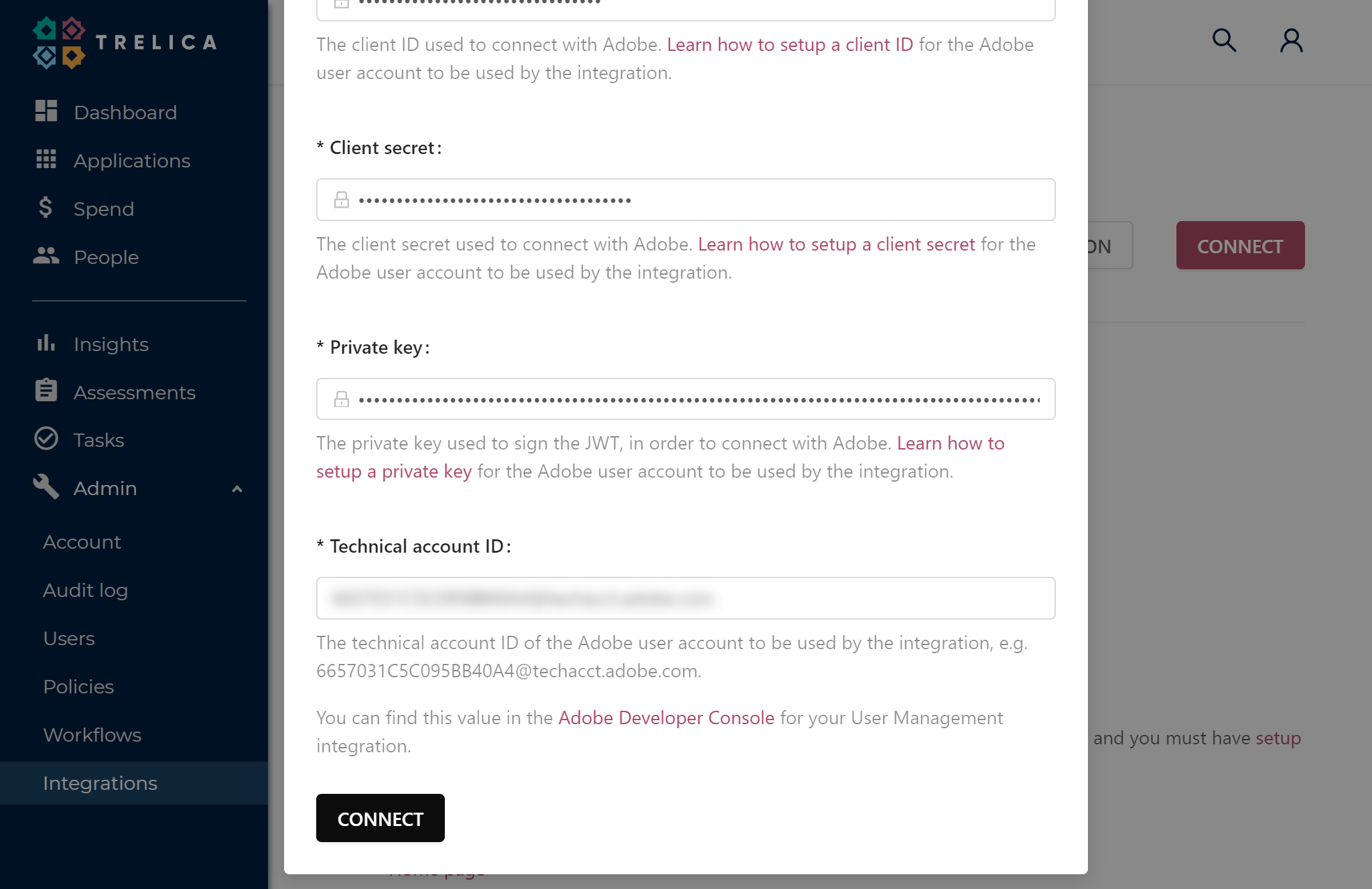 After a short pause, Trelica will start to synchronize with Adobe and you'll see a green tick when everything is done.
Although this shouldn't take long, you don't have to wait for this to happen - once you're back in Trelica feel free to go off and do other things.