Setting up the integration in bob
Log in to bob and navigate to Settings > Integrations > Automation via the left menu.
From this page click Service users to create a service user.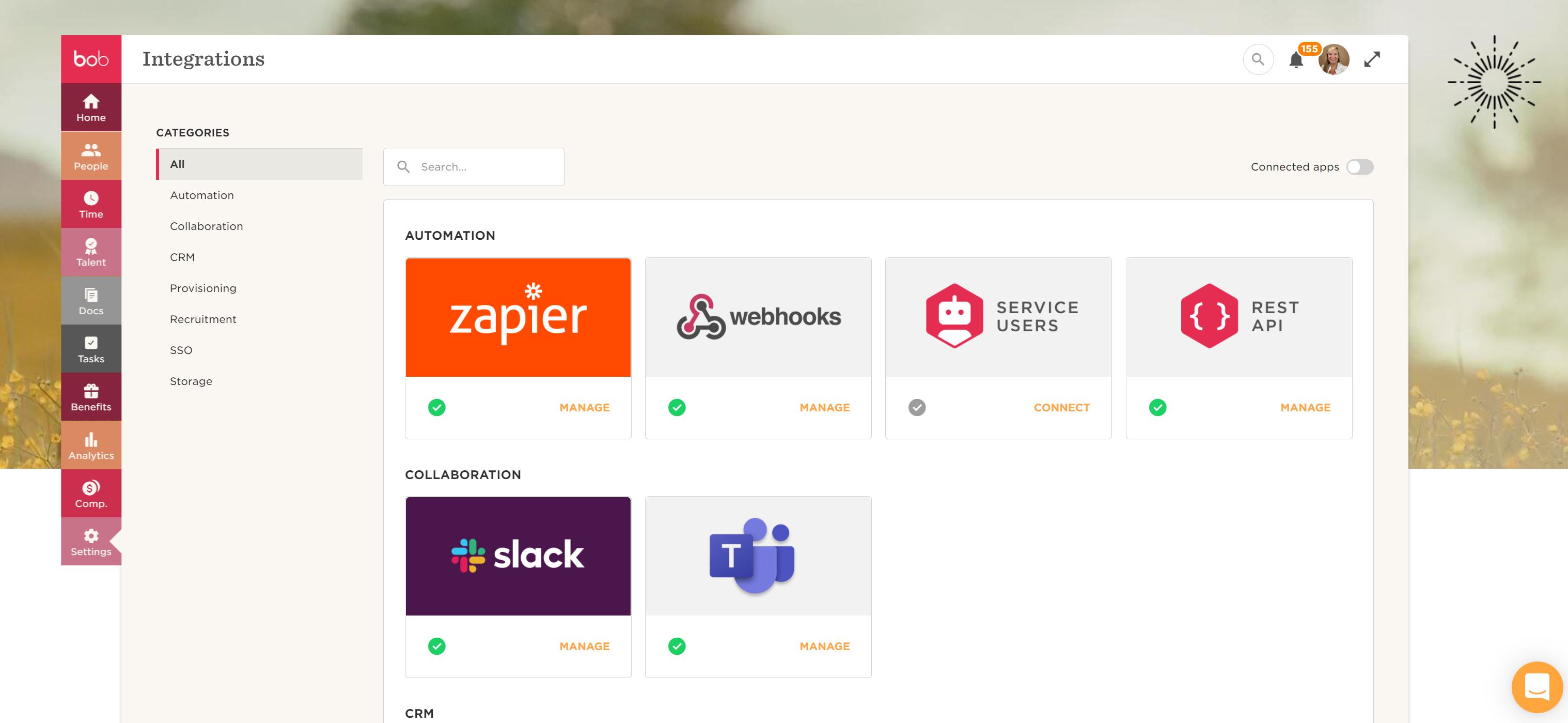 Input a Name, e.g. trelica, which must be unique as well as a Display name and click Save.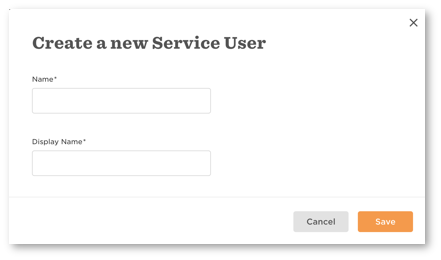 Copy or note down the ID and Token as these will be needed when connecting to bob from Trelica and you are prompted for a Service user ID and Service user token.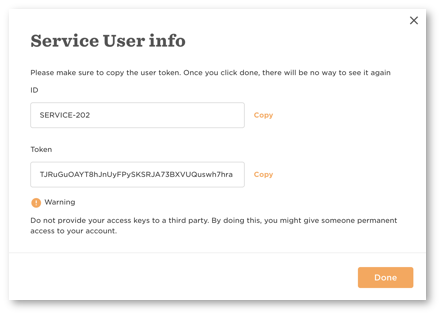 From the left menu select Settings > Permission groups in order to define permissions for the service user.
We recommend creating a separate permission group for the service user so you can be confident Trelica is given appropriate access to bob data. If you need help configuring a permission group please reach out to Trelica Support.
Expand the People section and click Edit permissions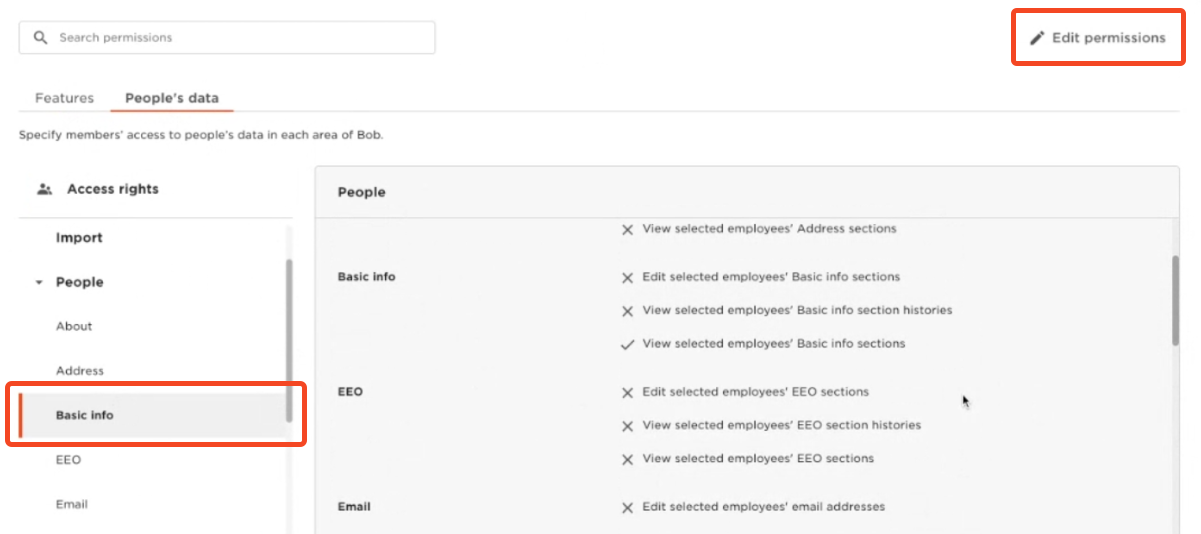 The 'People' permissions you require are:
Basic Info > View selected employee's Basic info sections
Lifecycle > View selected employee's Lifecycle sections
Lifecycle > View selected employee's Lifecycle section histories
If you want to make use of personal email address (e.g. for onboarding), you also require:
Personal Contact Details > View selected employees' Personal contact details section
Now click Access rights and Everyone: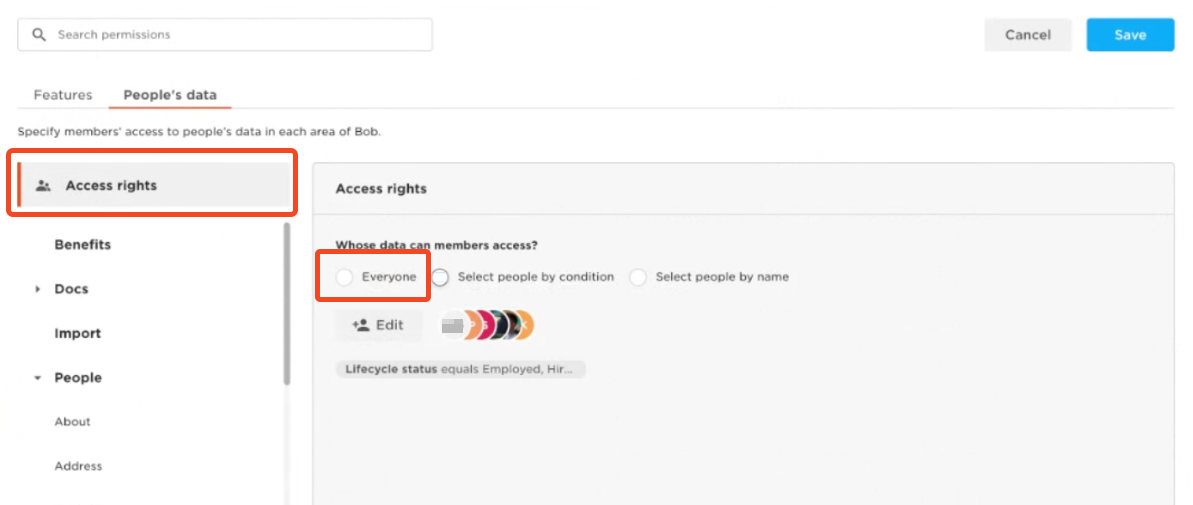 It's important to include terminated employees as this helps Trelica highlight employees who have left the organization but might still have active accounts in other applications.
Once you're done, apply the changes, and Save the changes to your permission group.
Bob will show you a summary of the changes you have made. If you're happy they are correct, click Apply again.