These instructions apply to the installed version of Endpoint Central.
API authentication for Endpoint Central uses a username and password.
When you connect from Trelica you can optionally choose:
AD authentication - if you authenticate with Active Directory
Multi-factor authentication - if you have configured Endpoint Central for MFA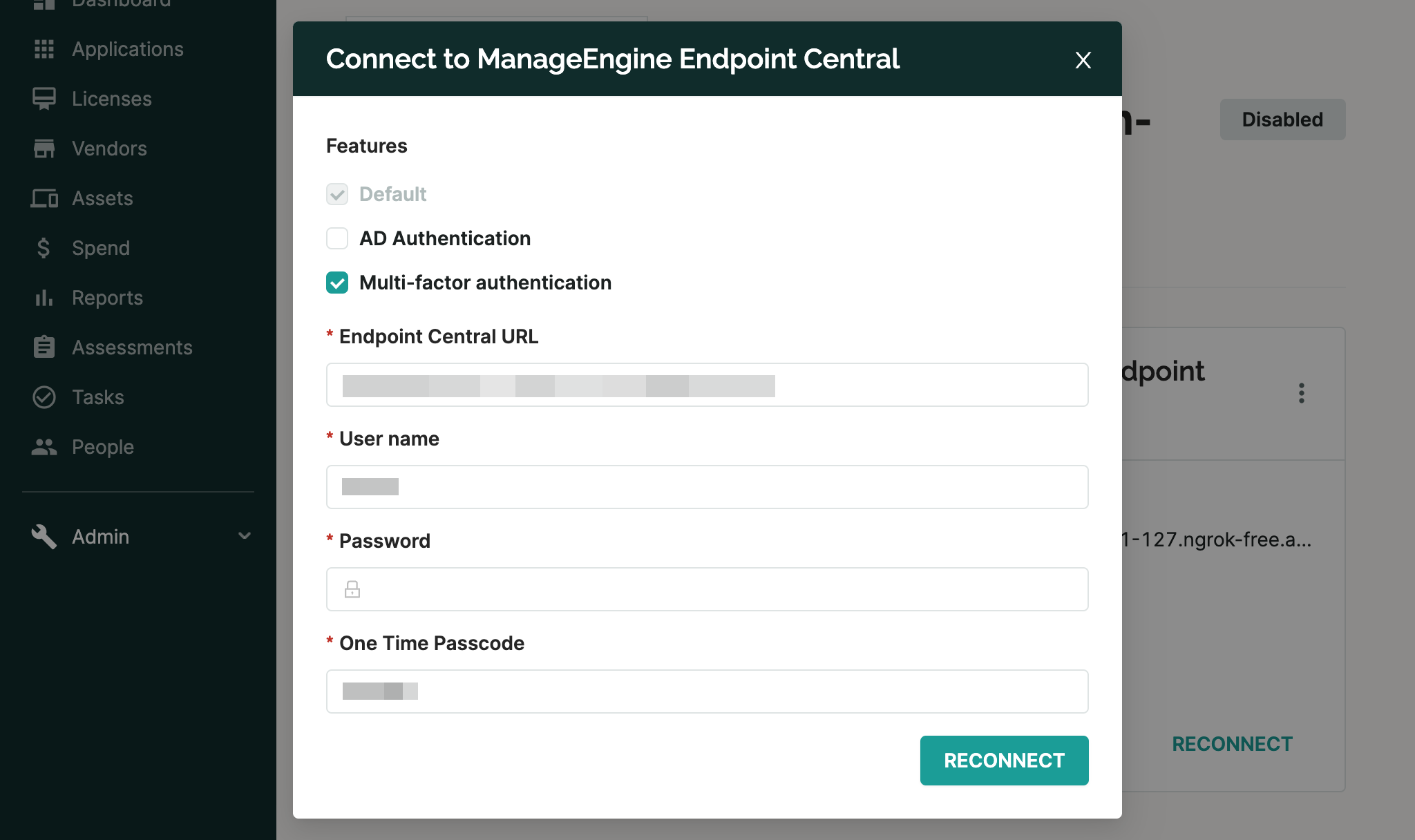 Authentication with MFA
Trelica currently only supports MFA authentication if you are using an Authenticator App, i.e. not email. An Authenticator App is more secure than email, so we'd recommend switching to this regardless.
After initial authentication Endpoint Central issues a device-token to Trelica which is valid for a period of time. Once this expires, you will have to reconnect.
The token duration is controlled under Admin > User Administration > Secure Authentication:

To avoid having to reauthenticate too frequently we recommend selecting 90 or 180 days for Allow browser to save the OTP for:

Note that changing this setting will require users to recreate new OTP codes.